InnerVoice Communication is a "thoroughly researched, award-winning communication app for children with autism that teaches social communication skills, using engaging animated 3-D avatars of themselves, characters, or favorite toys."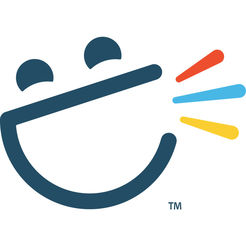 Users can choose an avatar from a library of faces, a photo of themselves, or one of their favorite characters – and watch them come to life in the app!  Watching a face that the learner connects with helps increase engagement and imitation.
Features of InnerVoice Communication App:
Share: avatar will delivery any message to friends, family, or social media
Speak: tap the mouth or speech bubble and hear the avatar say words aloud
See Yourself: users can take a photo of themselves, a toy, or a drawing, and watch it come to life
Move: add actions to any button to represent verbs, emotions, and concepts; use GIFs by Giphy,  Apple slow-motion videos, and more
Watch: the avatar's words scroll across the screen in sync with its speech, allowing users to see the connection between written and spoken language
Emote: make facial expressions on avatar's face to express happiness, sadness, or anger
Customize: create new buttons and edit layouts with ease, using photos, videos, GIFS, or SmartySymbols
Save Your Work: users can ensure that all customizations are safe from accidental deletions or crashes
Check it out on the App Store to learn more!