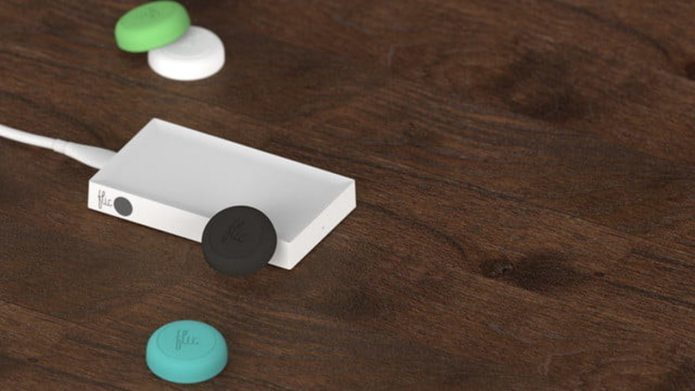 We now live in a programmable world and it has been termed the Internet of Things (IoT). IoT basically refers to the connectivity of devices to the Internet and is now more often being used to define devices that "talk" to each other. These devices that people use in their everyday life that are connected to the Internet and talk to each other are referred to as "smart devices."
Everyday we see more and more smart devices on the market built to make things more convenient. Everything from smart phones to smart thermostats is now part of our everyday world.
These smart devices were designed to gather information, analyze that information and then create an action that would make tasks easier. These devices may make things more convenient for your average user, but for an individual with a disability they can mean so much more.
For an individual with a disability, being able to access things that are connected to the Internet can empower them to live more independently and have control over their environment and Flic is a smart button that will allow an individual to control smart devices wirelessly with a simple click of a button.
Flic can be mounted with an adhesive back to any surface or worn on someone's' clothing, which would make a device accessible to someone who is in a wheelchair or has a mobility or visual impairment.
Flic: The Wireless Smart Button will allow you to:
Control home environment smart devices such as lights, thermostat, and the Flic Hub
Control entertainment devices such as a Television and DVD player
Drive Safer with hands-free access to smart phone, music, and navigation
Boost work productivity by controlling efficiency apps such as Slack, IFTT, and Keynote
Flic features:
Wearable
Compatible with thousands of devices
Battery life up to 2 years
Assign tasks to smart devices with 3 short cuts: click, 2x(double) click, and hold
Compatible with Android 44, iOS9, and macOS Sierra, Flic Hub
Cost for flick:
1-pack $34.99
4-pack $99.99
The Flic button can also be connected to The Flic Hub, which will allow someone to create a smart home.
This hub allows someone to connect over 60 Flic buttons that can control Wi-Fi, Bluetooth, or infrared devices with just one app on a smart phone. This would allow someone to control thousands of devices and services in their home. The Flic Hub is currently being sold at $149.99 and will include 3 Flic buttons. At the time of this blog, the Flic Hub is currently on back order and their website states that it will be delivered in 4-6 weeks.
The Flic Hub features:
Connect to 60+ Flic buttons
100ft Control Range
Bluetooth Connection
Continuous Flic Wi-Fi Connection
Infrared Connection
Flic Battery Life up to 3 years
Unlimited Users
Click here for additional information on Flic. Click here for additional information on the Flic Hub.