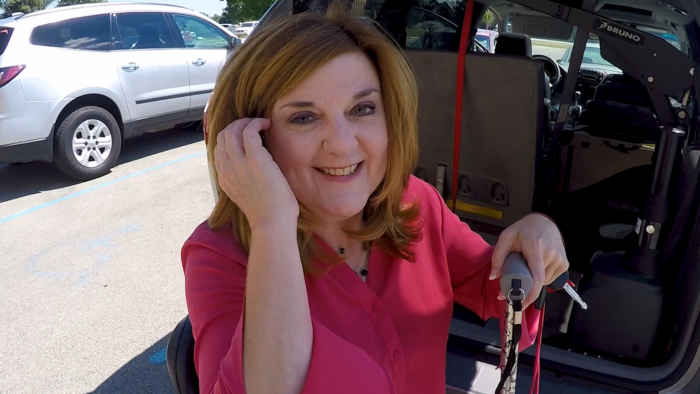 Stacey has dreamed of working in broadcast since she was 16-years-old. Her goal was to anchor the news like her idol Jane Pauley. During college, at the age of 20, Stacey woke up and she had lost the use of the right side of her body. Stacey said, "The right side of my body was dead. It was like I had a stroke." Stacey sought medical help and was diagnosed with multiple sclerosis.
Stacey finished college and graduated in 1987 from Indiana University with a degree in Telecommunications (otherwise known as Broadcast Journalism). Her studies had an additional focus on large-scale organizational change management.
After graduating, Stacey began to work in broadcasting.  She said, "I had a wonderful mentor who took me under his wing. His name was Jim Mathis. He owned WFMB radio out of Noblesville and a company that produced all of the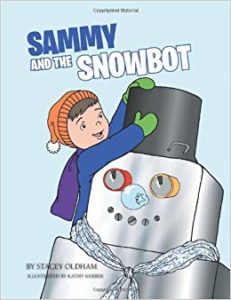 festival parades and Colts games. My career with them allowed me to be on air, write and produce, do marketing and public relations, consult on communication strategies and so much more. In 2008, I was forced to leave the daily work grind due to a relapse in MS and the onset of seizures." After leaving broadcasting, Stacey began writing and in 2013 she published a children's book, "Sammy and the Snowbot" and hopes to write another one.
Along with her career as an author, she is now an advocate for individuals with disabilities. She said, " Because of my personal experience, my goal is to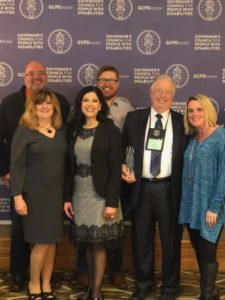 advocate for others. People don't know what they don't know so I became the co-chair of the Fisher's Advisory Committee on Disability to help my community with education, accommodation and celebration of those with physical and cognitive challenges. I have been blessed by the many people I have met locally and statewide who share my heart and passion for this cause."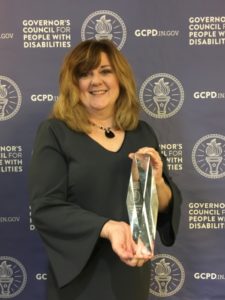 Stacey shared with me that the highlight for her while serving on the committee was when the committee received the Champions of Inclusion Award from the Governor's Council on Disability.  She enjoys serving on the committee and plans to continue her advocacy efforts and said, "I pray that my health continues to allow me to continue contributing to these efforts. "
While serving on the committee, Stacey found herself in need of a curbside scooter lift for her van and was not sure how she would be able to afford to get one. She learned about the INDATA Project's Alternative Financing Program through the Governor's Council on Disability and reached out to find out if it was a program that could assist her in getting a converted van that has a lift for her scooter.
The Alternative Financing Program (AFP) is a low-interest extended rate financial loan that is available to individuals who live in the state of Indiana and have a documented disability. AFP loans are for assistive technology devices including, but not limited to hearing aids, augmentative communication devices, Braille equipment, computers, environmental controls, home modifications, and accessible vehicles.
Stacey worked with Superior Van and Mobility and The INDATA Project to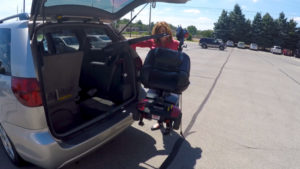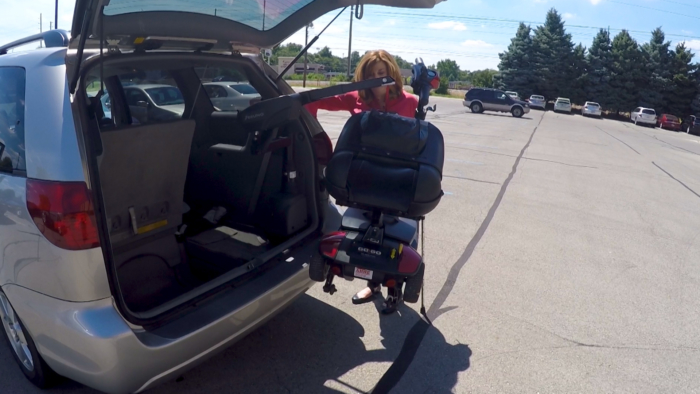 figure out what type of equipment she needed and her funding options for the equipment. Stacey said she was really happy how easy the process was and was pleased that Superior Van and Mobility,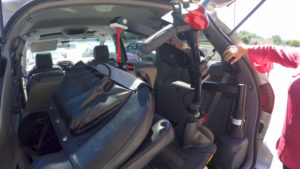 INDATA, and STAR Financial Bank worked together to get all of the financing taken care of and that she was relieved that she did not have to go back and forth between the dealership and the bank and they took care of everything for her.
Having the van allows Stacey to not only remain independent herself, but to then advocate for the independence of other individuals with disabilities. She said, "I have been through all of the ups and downs that this disease brings physically and cognitively. I was told when I was diagnosed that people did not live to age 50. When I turned 53, I began making my life's slogan, "I don't have a Bucket List. I have a To Do List for others."