If you're looking to turn your iPad into an AAC device, there are several apps to help you do so.  One available option is ChatAble, a symbol based AAC app.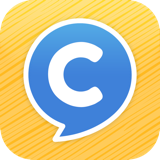 This app is ideal for individuals who are unable to write or speak.  It provides a "grid of symbols (using PCS symbols or your own images) that can be pressed to speak the word and construct sentences."  As a result, it promotes language development and improved communication skills.
Features of ChatAble:
Ability to use images from your own gallery, take photos, or use the safe web search function in your cells, folders, and hotspots
3 different core vocabularies (for children, teenagers, and adults)
Symbol prediction based on the user's history, making it easy to tap on the most used symbols and phrases
18,000 PCS symbols (Classic, Addendum, Thin Line, and High Contrast)
Analytics section where you can see your progress (words and messages spoken, average message length, unique words)
Gamified analytics to motivate children to keep using the AAC app
ModelTalker Voice Banking allows you to use your own synthesized voice to communicate
Add any media you want to a cell or a hotspot (record a video, use a YouTube video, or open a webpage)
Educational institutions are eligible for a 50% discount through Apple's volume purchase program.  Click here to learn more!