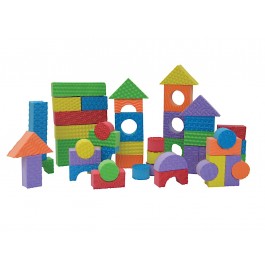 Block play is important for any child, no matter the age or ability.
According to this article from Parenting Science, "Blocks can function as powerful learning tools. There is also evidence that complex block play is linked with higher mathematical achievement."
Studies suggest toy blocks can help children develop:
Motor skills and hand-eye coordination
Spatial reasoning
Cognitive flexibility
Language skills
A capacity for creative, divergent thinking
Social competence
Engineering skills
These textured sensory blocks from EnableMart come in a set of 30 blocks with six shapes in six colors along with a convenient storage case.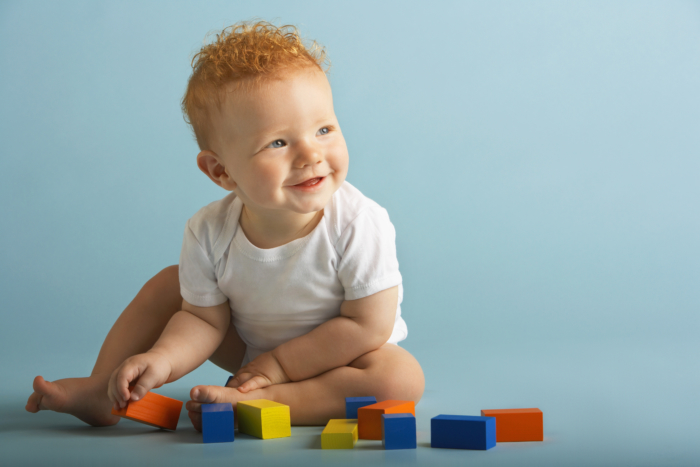 The vibrant colors capture attention, stimulating visual sensory development. Distinctly-textured fronts and backs provide sensory input and encourage fine motor skill development.
Soft foam blocks can be used for making flat designs, stacking, color recognition, matching skills and more.
EnableMart is a premier provider of top-quality products for people with special needs, supporting the special needs community for more than a decade by providing solutions in learning curriculum, adaptive equipment, therapy products and assistive technology for teachers, educators, speech therapists, occupational therapists, physical therapists and parents.
Here are some ways to encourage block play in children with disabilities, according to an article from Scholastic:
The child with a visual disability needs to explore blocks with both hands in order to learn about their shape, size, texture, weight and other characteristics. Encourage the child to feel the sensory blocks all over and describe what he or she feels.
Children with hearing disabilities are not always aware of math words other children pick up more easily. Observe their play and encourage them to use relevant terms as they play with the blocks. A child with a hearing disability may be reluctant to speak, so encourage them to talk about the blocks as they explore.
Children learn by doing. Help a child with a physical disability find body positions that allow him or her to participate in block play actively with others. Set out several types of blocks and building toys, and ask the child to find out which are the easiest to work with.
To learn more about these blocks from EnableMart, visit https://www.enablemart.com/textured-sensory-blocks.