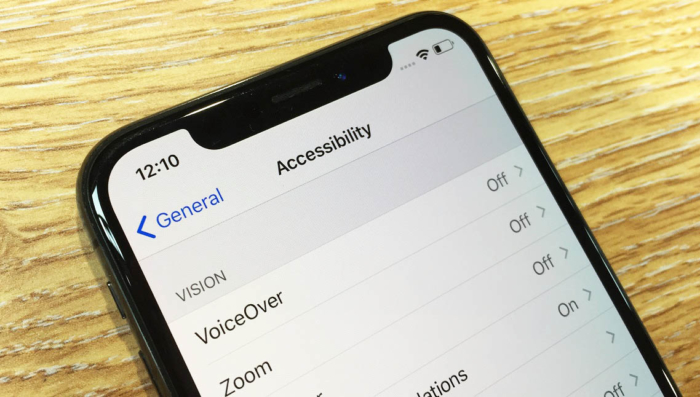 This year, Apple released the iOS 12 system, claiming it will "make your iPhone and iPad experience even faster, more responsive and more delightful." You can add "more accessible" to that description as well.
"Taking advantage of iOS 12 is a great way for people with disabilities to ring in the new year," said Brian Norton, the director of assistive technology at Easterseals Crossroads. "It has a wide variety of features that simply make life easier to manage. Like any Apple product, it's an incredibly user-friendly and convenient system. We highly recommend updating your Apple devices with iOS 12."
First and foremost, iOS 12 boosts speed and responsiveness on all supported devices, ranging all the way back to iPhone 5s and iPad Air. For instance, it launches apps up to 40 percent faster than previous systems, and it displays the keyboard up to 50 percent faster as well.
Here are a few of the many other features that are particularly helpful for people with disabilities.
Siri Shortcuts
Whether giving directions, warning us about the weather or listing movie showtimes, Siri has always made life easier. Thanks to the iOS 12, our favorite phone friend can now streamline daily tasks even further by learning your routines and suggesting apps to help you complete them more efficiently.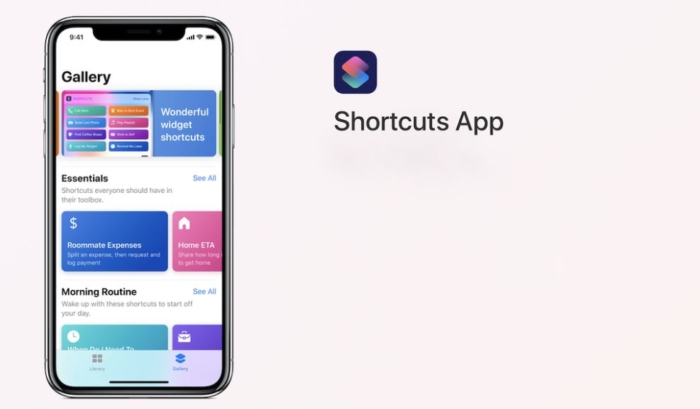 Through iOS 12, Siri can pair your daily needs with native and third-party apps that provide convenient shortcuts. You can also create your own shortcuts through the forthcoming Shortcuts app. Simple commands can now trigger a specific set of actions.
For example, telling Siri you're leaving for your doctor's appointment could cue her to pull up directions and start playing soothing music. (If an emergency ever arises, asking Siri to call 911 will share your iPhone's location data with the dispatch center.)
The Shortcuts app is particularly useful for blind or low-vision users in linking them directly to reading and object recognition apps as soon as they ask Siri for help.
New Braille Display Commands
Apple's iOS has new braille display commands that allow for faster navigation of web pages and documents with the following changes in text:
Block quote
Bold text
Color change
Different item
Font change
Form item
Heading
Image
Italic text
Item of same type
Link
List
Misspelled word
Plain text
Same block quote
Same heading level
Style change
Table
Underlined text
Visited link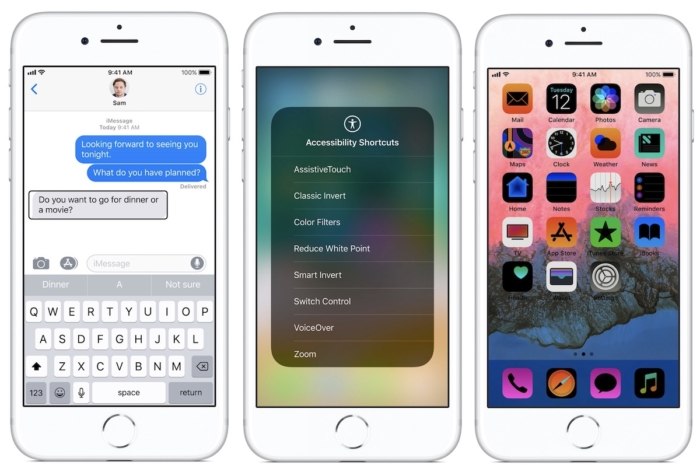 For the full list of braille display options, go to Settings>General>Accessibility>VoiceOver>Braille>the name of your display>More Info>Braille Command>Navigation.
More Accessibility Features
One feature that will be especially helpful this holiday season and all year round is the Group FaceTime option.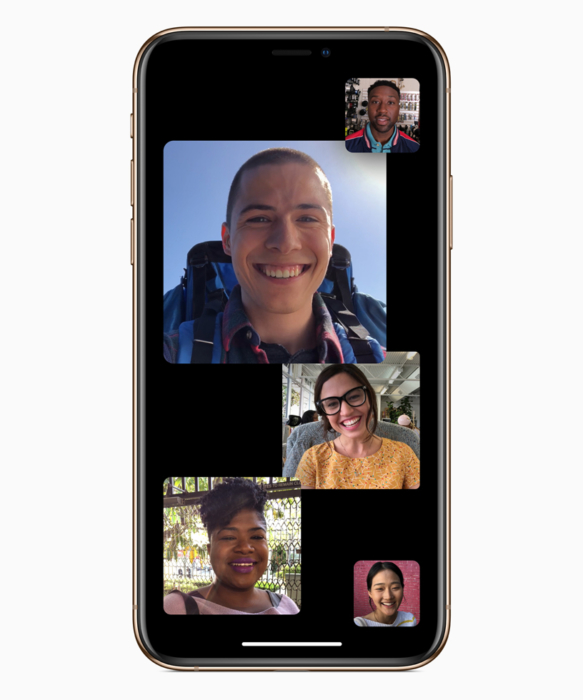 If you're having trouble making it to family gatherings because of mobility or weather issues, you can make FaceTime calls with up to 32 people at once. With the Focus View feature, you can double-tap any particular person you'd like to see during the call. And with Live Listen, users who are hearing-impaired can use their iPhone, iPad or iPod Touch as a sound-boosting microphone to help them during situations in which it may be difficult to hear, such as these group calls.
Speaking of groups, message threads and notifications are now grouped together by topic, thus clearing the clutter and allowing you to easily see what's important, such as messages from family members or your healthcare providers.
Critical alerts also help in this regard. This new type of opt-in alert feature allows you to receive important information even when your device is set on Do Not Disturb.
In terms of sending messages, speaker confirmation provides peace of mind by letting you know your message has been delivered on time and to the right person.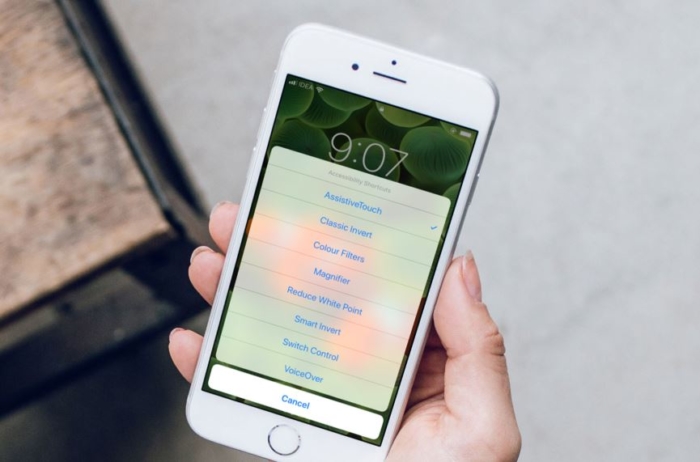 The Voice Memos app is also helpful in allowing users to record reminders for themselves, such as times of medical appointments or questions for their caregivers and healthcare providers.
"Accessibility features like this not only provide convenience, but they also improve well-being," Norton said. "The holiday season can be especially hard for people with disabilities, so having a device that makes life run more smoothly is a big plus. That's what assistive technology is all about — helping people over everyday hurdles with a simple click or tap."