Anyone who knows me knows I absolutely love makeup. Unfortunately, my grip is not the greatest and I often end up dropping products on my bathroom floor (especially my open mascara! Gross!) Grace Beauty is a new beauty brand in the UK offering an assortment of accessible makeup products.
For individuals with mobility challenges (e.g. weak grasp, tremors, etc.), applying makeup can be a challenge. Small, slender applicators of mascara, lipstick or eyeliner can be difficult to control and grip. Grace Beauty is creating beauty products to help make these applicators more accessible.
The company states:
"Anyone, regardless of ability, should be able to use any beauty product they want to."
The company is initially focusing on mascara, but they do plan to expand to other products in the future. Keep on reading to learn about the different products that will give you better grip and control of your mascara.
3 Grace Beauty Add-On Makeup Products:
The following products are designed to fit most mascaras available on the market. The company's website is still under construction and says only, "See you soon…" However, they do offer links to their Facebook and Instagram with images and descriptions of their forthcoming products.
1. The Ring Grip
The Ring Grip features a durable rubber band with a metal ring attached to it. Simply stretch the band around the mascara wand. The Ring Grip makes it easier to maintain a grasp on your mascara, without having to grip it too tightly. This is perfect for individuals [like myself] with tremors and poor grip.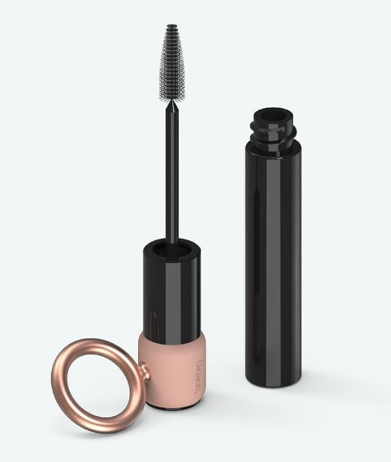 2. The Square Grip
The Square Grip attaches to both sides of your mascara to make it easier to open, hold, and control. Its rubbery texture makes it easier to grasp.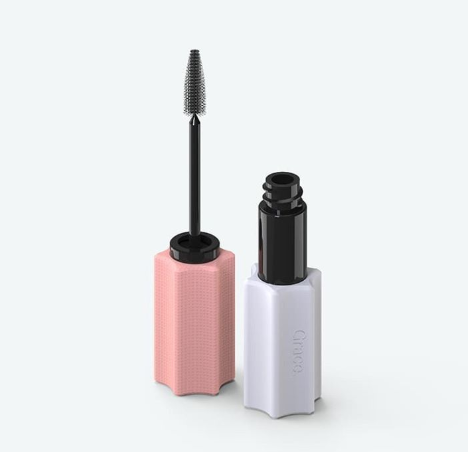 3. The Safe Grip
The Safe Grip provides a wide-angled grip that's easy to hold, allowing for better control. It features a large, rubbery, bulbous shape to make it easier to hold for individuals with poor dexterity or flexibility.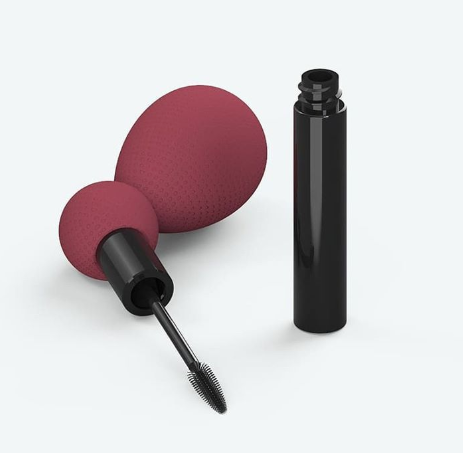 The brand is welcoming feedback from its users, asking: "What do you think of it?"
Below are some examples of the feedback the company has received:
"This is amazing. Between hEDS, arthritis, and my tremor, I'd pretty much given up on most makeup. I love the idea of the Ring Grip so much because in addition to just being able to hold it better, I wouldn't have to worry about flinging it across the room." – kburnard
"I have rheumatoid arthritis which has left me with carpal tunnel, holding mascara and brushes hurt big time. Thank you for coming up with helpful aids so women everywhere can still do their makeup and feel good about themselves." – the_gook_goddess
"Genius concepts with terrific impact." – epicbransio
"I have declining neuro function in the last six months and have given up on makeup… This makes me so happy I am crying." – vklowry
Grace Beauty products are set to launch June 3rd. Check them out on Facebook and Instagram to learn more!