HumanWare offers a variety of assistive technologies for individuals who are blind or visually impaired. If you're looking for a new handheld magnifier, check out HumanWare's latest innovation: the Explore 8 Handheld Magnifier.
The Explore 8 electronic magnifier is the first 8-inch handheld magnifier on the market. It is a powerful yet lightweight tool that helps individuals view documents, books, newspapers, and more. According to HumanWare, "It is smaller, lighter and more affordable than most 7-inch magnifiers on the market, while providing a screen more than 30% larger, which makes life easier -— and a whole lot clearer!"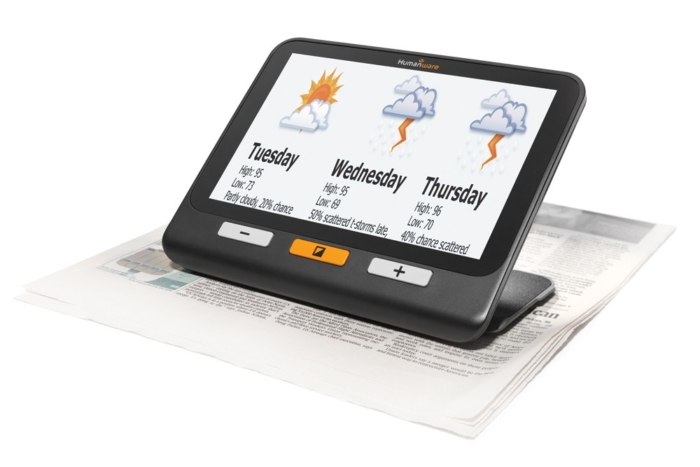 The Explore 8 is as user friendly as it is intelligent, with next-level software made with the mobile user in mind.
Features of the HumanWare Explore 8 Handheld Magnifier:
Intuitive touchscreen
The first 8-inch handheld magnifier on the market
HD screen with stunning image quality
Large physical buttons to adjust contrast and magnification
Magnification up to 30X
Twin Ultra HD cameras for desktop or distance viewing
Fully customizable buttons
Weighs 1.30 lbs or 580g
Rubberized grip makes it easier to hold the device
Battery life : 4.5 hours
Visit HumanWare's website to learn more!