I am always browsing the internet for different apps on iOS or Android devices. During my search today I came across the Android app Visual Reading.
The Visual Reading app is an "educational platform for reading development, speech and language understanding, speech production training, and more." It utilizes Applied Behavior Analysis (ABA) principles to engage children in reading. It was developed by a parent who has a child with autism.
Side note: If you're unfamiliar with ABA, it is a type of therapy that focuses on improving specific behaviors (e.g. social skills, communication, reading, and academics.) It also works on adaptive learning skills, "such as fine motor dexterity, hygiene, grooming, domestic capabilities, punctuality, and job competence."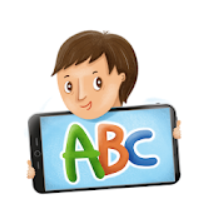 The Visual Reading program primarily uses three learning methods. The Educational App Store does a great job explaining them (please note the definitions are all mostly verbatim, all credit goes to the Educational App Store):
Global Method: This includes the presentation of the whole word to children and relies on his or her visual perception and the ability to remember visual information
Analytic & Synthetic Methods: There are two main types of phonics: synthetic and analytic. The difference between them is substantial enough to affect the gains in literacy that young readers make. With analytic phonics, students are taught to recognize whole words and later break down the words into units of sound. Synthetic phonics involves the teaching of sounds first usually before children are introduced to reading books.
Errorless Learning: Errorless learning has been found to be effective in helping memory-impaired people learn more effectively.
In addition to helping individuals with special needs, the Visual Reading app can also benefit "people learning a second language or for preschool level reading development etc."
The Visual Reading App program offers:
Automated learning statistics
Optional font for students with dyslexia
Wide learning settings
Index of about 900 nouns, verbs, and numbers
Index of about 850 sounds, syllables, and words
Student profiles
After-session summary form
Visual dictionary in categories:

Human (nouns)
Nature (nouns)
Home and Garden (nouns)
Food-drink (nouns)
Education (nouns)
Food and Drink (nouns)
Activities (verbs)
Math (numbers)

Unlimited custom content (nouns and verbs)
Visit the app's website to learn more!