I have written about several resources over the years to help individuals with math.  Another available tool is the iMathematics app available on both iOS and Android devices.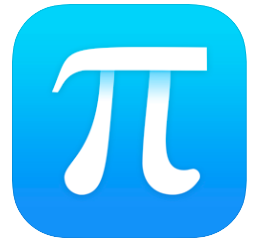 According to its description, the iMathematics app "is used by thousands of students every day, and is the only app about math which includes everything you need to successfully pass your exams."  The app allows users to learn over 70 mathematical topics quickly by providing clear, simple explanations.
Overview of iMathematics App:
You can easily repeat formulas, theorems, definitions and properties
Practice with multiple interactive calculators
Quickly search for the topics you're working on in school
Ability to add personal notes to topics you're studying
Solve the exercises with some built-in tools (e.g. Advanced Calculator, Fraction Approximator, and Equation Solver)
You can download the app now and try the Pro version for free.  Pro version features:
More than 120 different topics
Interactive multiple choice quizzes to help you practice
Discover step-by-step solved examples to help you understand the methods to correctly solve problems
Get access to tools like the graphic calculator, systems solver, matrices solver, math glossary and more
Learn some tips and tricks to solve problems faster
Check the iMathematics app out on both the App Store and Google Play to learn more!