"New year, new me," most people say to push themselves toward change in the early weeks of January. Fortunately, there is a wide world of resources right at your fingertips.
"New Year's resolutions are so much more manageable now with apps," said Brian Norton, director of assistive technology at Easterseals Crossroads. "With just a few taps on your phone, you can set goals, track your productivity and measure your progress. Resolutions can be overwhelming, but these apps will help you stay the course in the new year."
Here are just a few of the many apps out there to help build the new you.
The Digital Way to Lose Weight
Weight loss is probably the most popular New Year's resolution. With the Lose It! app, you'll drop those pounds in no time! And there's a special incentive this month. For every pound lost in January, Lose It! will donate $0.01 to No Kid Hungry, a national campaign working to end childhood hunger across the nation. With the goal of 1.5 million pounds lost, Lose It! will be able to donate $15,000, providing up to 150,000 meals to children in need.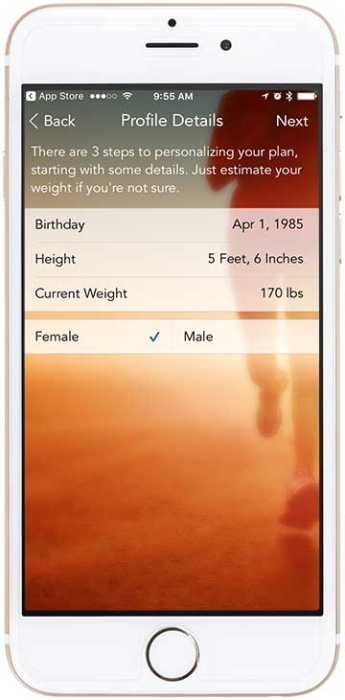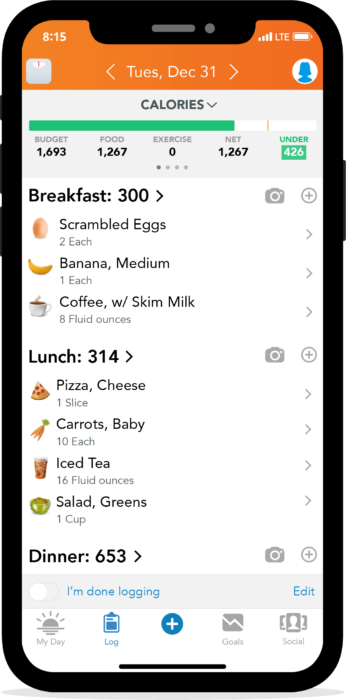 The Lose It! app has a database of more than seven million foods curated by the company's nutrition experts. Users can also enter food by scanning barcodes or snapping pictures of the items. The app provides users with a daily calorie budget and long-term weight loss plan. It tracks food and water intake as well as physical fitness activities, syncing with Fitbit, Garmin, Google Fit, etc.
The SparkPeople app also makes weight loss easier by essentially serving as a virtual nutritionist, trainer and cheerleader. With more than three million trackable foods, it has the largest, most comprehensive food database of any tracking app on the market. Its barcode scanner makes for quick, efficient food entry and calorie counting. It also includes a fitness tracker with more than 600 exercise demonstrations by certified trainers. They provide daily health and fitness articles as well as in-depth reports that detail your progress. Through this app, you can connect with other users to share tips and root for each other throughout your weight loss journeys.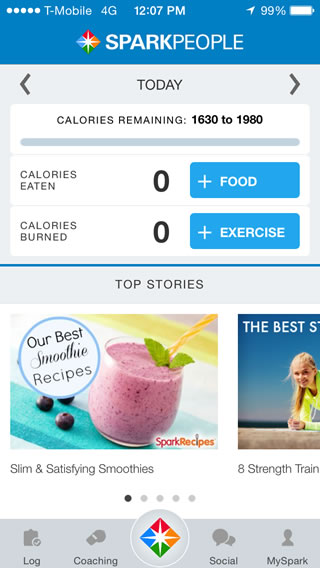 If you're still having trouble with the diet part, check out the SparkRecipes app. It includes more than 500,000 healthy recipes tested and rated by home chefs just like you. You can learn from the masters and watch video demonstrations by professional chefs. You can also search the massive database by ingredient, prep time, favorite cuisine or special occasion. There are plenty of new gluten-free, low-carb and vegetarian recipes. The app allows you to see calories, carbs and 10 other key nutrients so you know exactly what you're consuming and how much. After trying out these recipes, you can rate your favorites and share them with friends via email, Facebook and Twitter.
New Year, Less Stress
Maybe you're trying to trim down in other ways, such as tightening your budget. The HomeBudget app helps you track your expenses, income, bills due and account balances. And it allows you to easily analyze these items through color-coded charts and graphs, which can be particularly helpful for people with cognitive disabilities. HomeBudget also includes Family Sync, a feature that allows multiple devices within the household to exchange expense and income information, so the whole family can work together on setting the budget.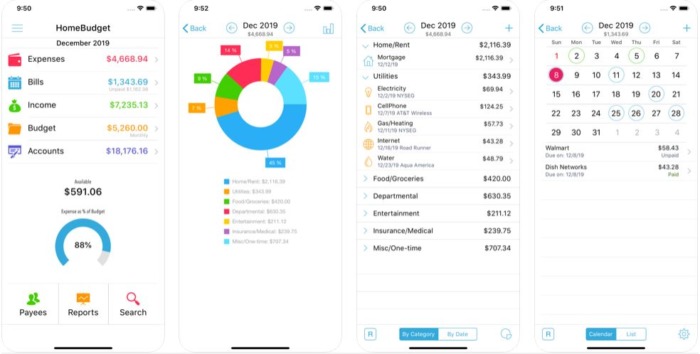 Managing finances can be quite stressful, especially during tax season, so you'll definitely want to take advantage of the HomeBudget app.
What else is stressing you out? Are you tired of falling behind and letting daily, weekly or long-term tasks and projects overwhelm you? The Todoist app will help you get organized and stay on top of everything. It provides a clear overview of your daily and weekly responsibilities, allowing you to prioritize them so you invest energy in the healthiest way possible.
Speaking of where you place the most energy, the Life Cycle app sorts your life into color-coded pie chart slices so you can see what takes up too much of your time and what takes too little. Discover your habits and keep a journal to determine how you will go about breaking them. One of the best aspects of this app is the fact that it uses only one percent of your phone battery while it helps make your life run more smoothly.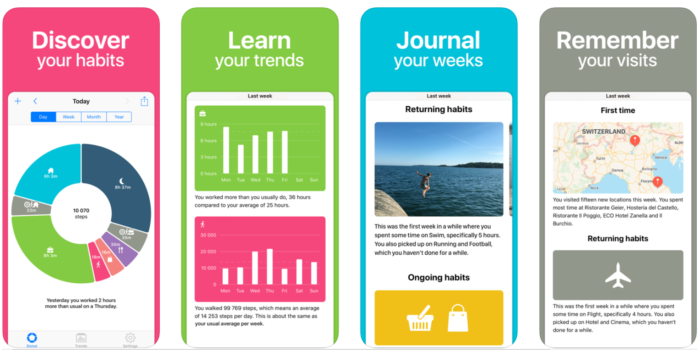 Whether you want to get in shape, manage your time more wisely or break your spending habits and save some money, there are plenty of apps out there to guide and motivate you as you work on fulfilling your New Year's resolutions.