Gmail is one of the most recent apps to get a dark mode redesign from Google. While it's been months since the new iOS 13 and Android 10 arrived — both with system-wide dark modes — Gmail was one of the last major apps to get the new color scheme.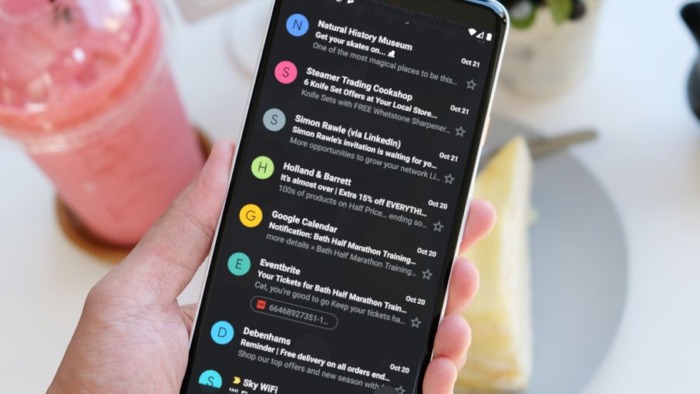 Here are a few reasons to give the dark side a try:
Dark mode for Gmail should make your battery last a bit longer between charges because, according to Google's own research, darker pixels draw considerably less power than white ones.
The darker design provides more contrast between read and unread messages, which may make it easier to manage your inbox.
It looks nice. Google didn't rush to release the dark mode for Gmail, so the extra time spent on design really shows.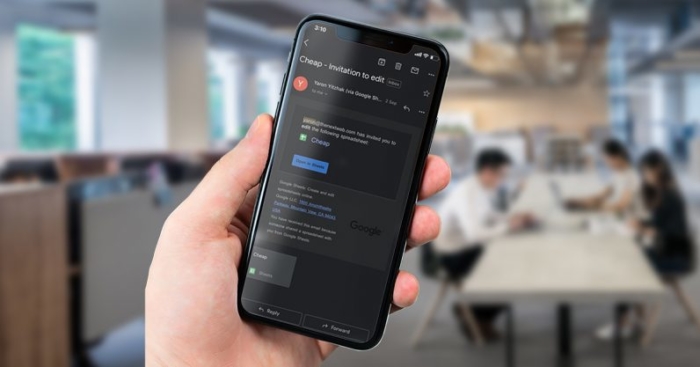 Dark Theme on Desktop and Mobile
Gmail's dark mode, known as "dark theme," is available on both desktop and mobile.
How to activate Gmail dark mode on desktop:
Go to Gmail.com and click the "Settings" icon (shaped like a gear) at the top right underneath your profile picture.
Select "Themes."
Scroll past the various picture themes, and click the black thumbnail (the label 'Dark' appears when you hover over it).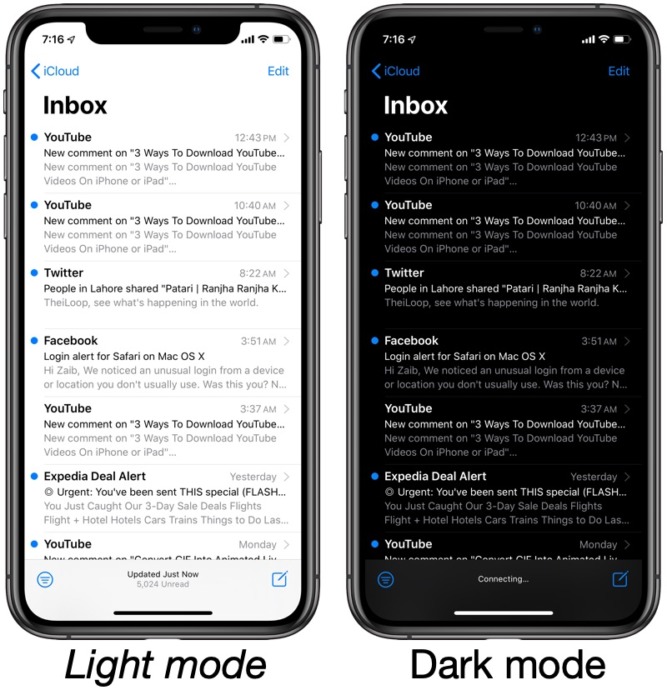 How to activate Gmail dark mode for iOS:
Go to the Gmail app, and tap the hamburger menu.
Scroll to the bottom, and select "Settings."
Tap "Theme" followed by "Dark." (The new option is activated automatically if you are already using the system-wide dark mode.)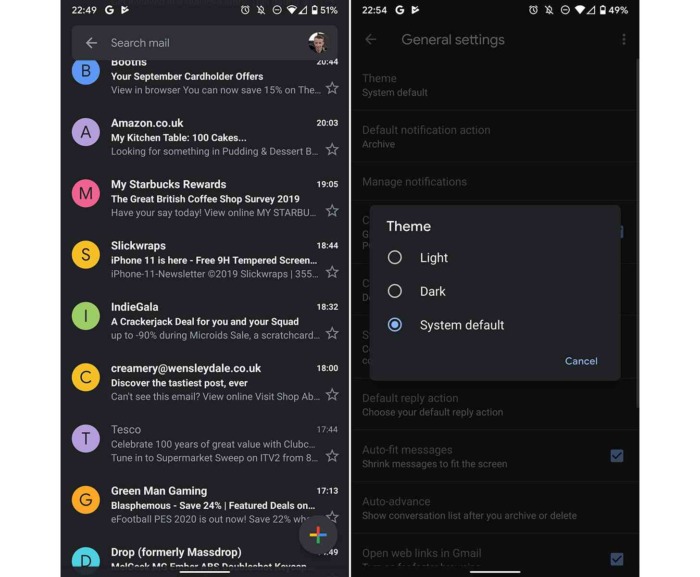 How to activate Gmail dark mode for Android:
In the Gmail app on your phone, tap the hamburger menu in the top corner.
Scroll to the bottom, and select "Settings."
Tap "General settings."
At the top, tap "Theme."
Tap "Dark" (or, if you've already set the dark theme as your system default, tap "System default").
Apart from Gmail, you can find dark theme on everything from YouTube and Facebook Messenger to Instagram and Slack. Initial reviews indicate it helps reduce eye strain and migraines while extending battery life. That's worth a trip to the dark side.