This month, Apple released one of its biggest iOS updates yet — iOS 14.
"Fortunately, this new version of the iOS operating system is beneficial for people of all levels of ability," said Brian Norton, director of assistive technology at Easterseals Crossroads. "What's convenient to some is vital to others, and Apple clearly understands that given the features it added to iOS 14."
A Streamlined Operating System 
A phone can easily turn into something of a cluttered backpack — a seemingly bottomless pit of disorganized items. Apple ensures that won't happen with iOS 14's App Library, which automatically organizes all of your apps into a clean, easy-to-navigate space, sorting them into categories such as Social, Productivity and Entertainment. You can also hide pages to clean up your home screen and make for a smoother route to the App Library.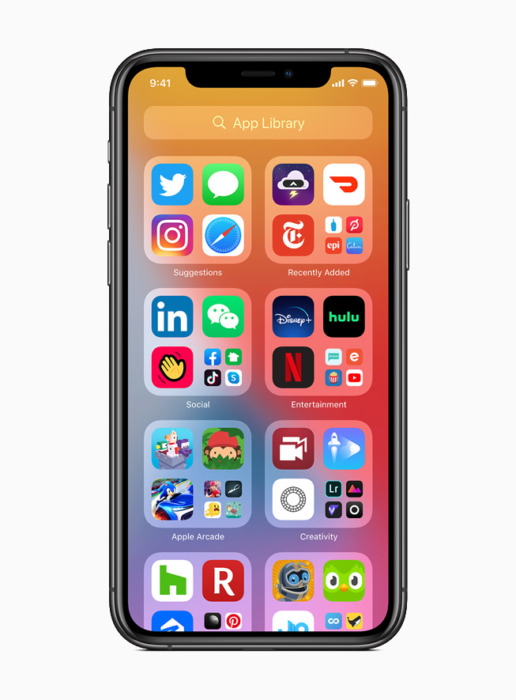 We live in an age in which taking calls is ironically becoming the least important aspect of using a phone. As we text, email and surf the internet, getting a call can be quite startling. But when you receive an audio or Facetime call through iOS 14, it appears as a banner rather than taking over your entire screen, preventing you from losing track of what you were doing before the phone rang. Simply swipe up on the banner to dismiss the call or swipe down to take it.
Siri's new compact layout allows users to easily navigate through information and launch into tasks. When you request something from Siri, she appears at the bottom off the screen. Her results pop up at the top like notifications. No more digging through what feels like a messy digital backpack.
The iOS 14's easy-to-use features and clean layout are particularly helpful for users with attention deficit disorders and other cognitive impairments.
More Accessible than Ever 
Apple is debuting a new accessibility feature through iOS 14. Announced during Apple's virtual Worldwide Developers Conference, this feature detects 14 environmental sounds and alerts deaf and hearing-impaired users to them via text notifications on the iPhone, iPad or iPod Touch. Among others, the sounds include doorbells, door knocks, shouting, babies crying, dogs barking, cats meowing and running water as well as fire, smoke and siren alarms.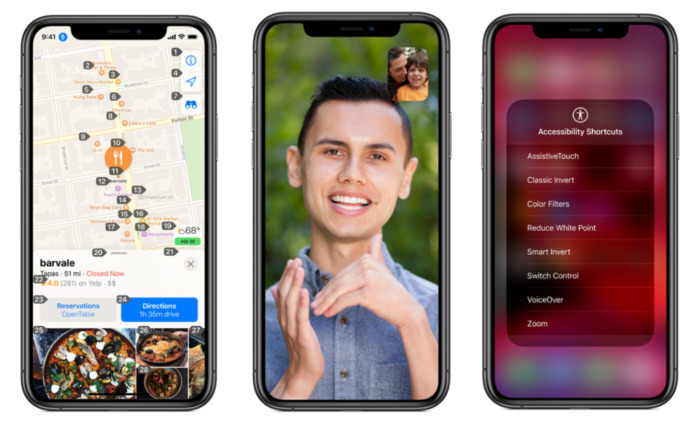 Another boon for hard-of-hearing users is the real-time text feature, which allows those users to text chat during voice calls. And during group video calls, FaceTime can detect when a member is using sign language and make them more prominent on the screen.
VoiceOver, the leading screen reader for the blind community, not only speaks text and describes images; it also provides support for apps and web experiences lacking built-in accessibility support.
Through the Headphone Accommodations feature, AirPods serve as hearing aids, as they not only improve audio in music and movies but amplify the voices of people standing right next to you as well.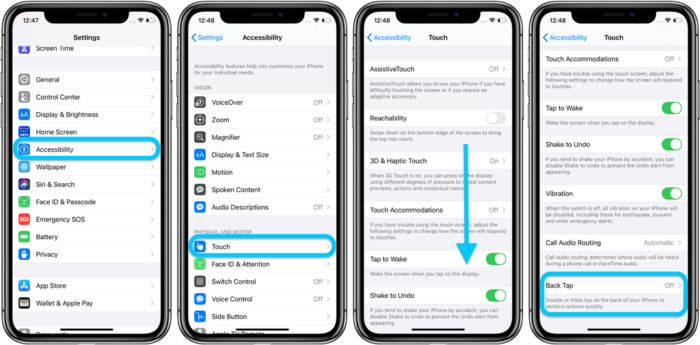 The Back Tap option provides easy access to these accessibility features. Simply double or triple tap the back of your iPhone to open such features as Magnifier or VoiceOver. You can also access the Control Center for accessibility-specific activities such as Switch Control Actions.
Health is a Key Factor 
"Of course, monitoring health is of great importance when it comes to technology for people with disabilities," said Norton. "We're thrilled that the iOS 14 has a wealth of health features."
The Health Checklist allows users to track and manage all of the Health app's features in one centralized place. These features include Emergency SOS, medical ID, electrocardiogram (ECG) test and fall detection, to name a few. The Health app also supports several new data types for health records, mobility, symptoms and ECG.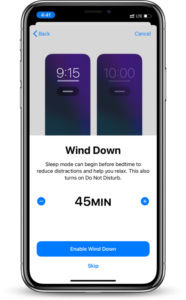 Another neat feature alerts users when they reach the World Health Organization's recommended safe weekly listening dose. It then adjusts their volume levels accordingly.
Apple's iOS 14 allows you to prioritize sleep for overall improved health. The Wind Down feature prepares you for bedtime through meditation apps or soothing soundscapes. Sleep Mode turns on Do Not Disturb, preventing calls, text and other notifications from waking you.
"Apple's iOS 14 is an ideal piece of assistive technology," said Norton. "From accessibility to health and safety, it has the disabled community's best interests in mind."