Google Chrome offers so many built-in accessibility features.  In addition to that, there are countless extensions you can add to the browser to make the browser even more accessible.  Monday's Tech Tip features our very own director, Brian Norton, introducing yet another extension called Extensity. 
In sum, Extensity quickly enables/disables Google Chrome extensions.  According to its description, it is "the ultimate tool for lightning-fast enabling and disabling all your extensions."  With Extensity, you can easily enable the extension when you want to use it, and disable it when you want to get rid of it for a little while.   
The extension also allows users to launch Chrome Apps right from the list.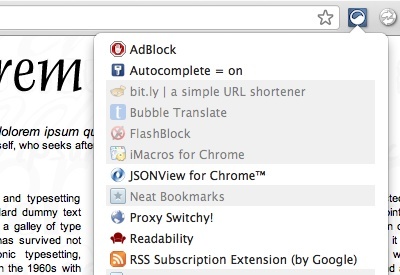 More features of the Extensity Extension include:
Keep your browser fast by easily (temporarily) disabling extensions when you're not using them
Extension helps keep your toolbar clean
It is an "ideal companion" for individuals with several Chrome extensions
Quick switch between several extensions groups using the Profiles feature
Keep computers in sync with Chrome Cloud Storage support
Open-source software
Click here to learn more!