We've been writing and talking about different Google Chrome Extensions a lot lately on our blogs, Tech Tips, and podcasts.  Yet another useful Chrome tool is the TellyPrompt Google Chrome Extension.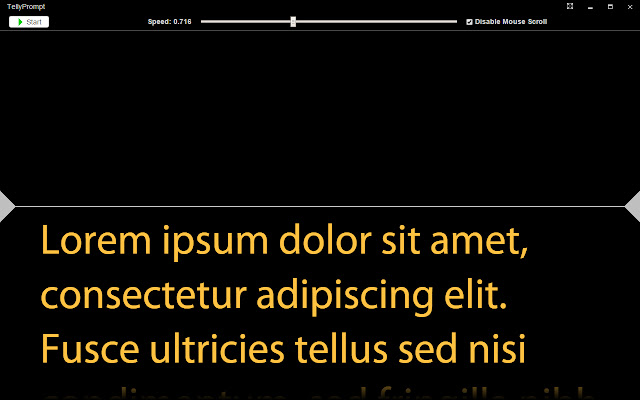 After installing the extension, you'll no longer need a fancy teleprompter box.  TellyPrompt is a free extension that transforms your device into its own teleprompter!  It's so easy to use: simply type or paste text into the editor window and then click "Start Presenting".
Overview of the TellyPrompt Google Chrome Extension:
Free Chrome Extension that transforms your device into a teleprompter
Full-screen display for minimal distraction
Ability to adjust scroll speed in real-time
Designed for single-monitor and dual-monitor setups
You can adjust the font size, color, and direction
Change background color and horizontal text margins on display
Mirror horizontal, vertical, both, or none
Block mouse wheel from accidentally scrolling text while running
Multi-monitor support with presenter view
Check it out on the Google Chrome Web Store to learn more!