During yesterday's Tech Tip, our AT director, Brian Norton, introduced Typatone.  Typatone is a free online tool that converts text to tones.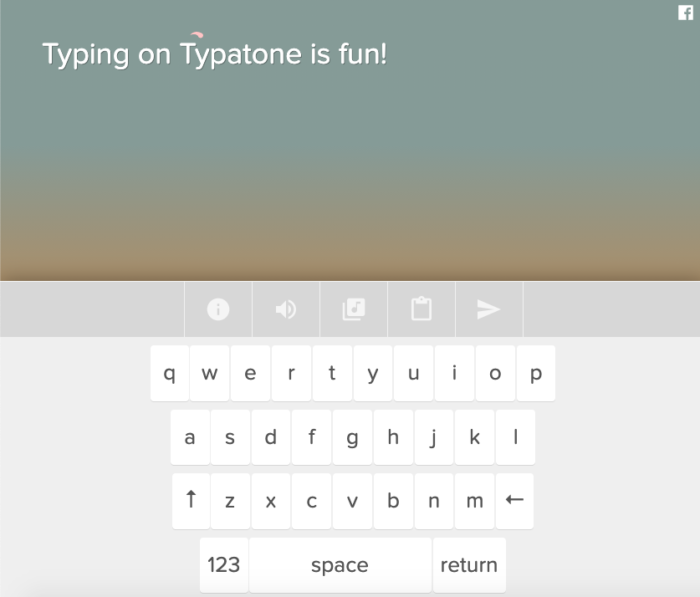 Here's more from its website:
"The act of writing has always been an art.  Now, it can also be an act of music.  Each letter you type corresponds to a specific musical note putting a new spin to your composition."
Typatone is a text-to-tone website and app that may be ideal for individuals who struggle with writing.  While typing on the website, users will hear different tones for each character.  As soon as the user stops typing, the text will be converted into a fun little melody.  This can make writing more exciting for people of all ages and abilities.
Other features of Typatone include:
Users can type on the onscreen keyboard or their computer keyboard
Young learners will especially enjoy the fun melodies the website and app convert text into
On the app, users can personalize their writing by choosing between six moods

Each mood changes speed, filter, and color to each letter's musical note

Easily import text written in other writing applications by copying and pasting directly onto Typatone's website or app
And much more!
Check out Typatone.com to learn more!
Click here to check it out on the App Store.