Food delivery services like DoorDash, Uber Eats, and more make it easy to get your favorite food delivered straight to your door.  Did you know you can now get groceries (and more) delivered via DoorDash?!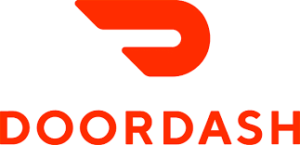 Here's some info on DoorDash:
"DoorDash is a technology company that connects customers with their favorite local and national businesses in more than 4,000 cities and all 50 states across the United States, Canada, and Australia. Founded in 2013, DoorDash empowers merchants to grow their businesses by helping to solve mission-critical challenges, such as customer acquisition, on-demand delivery, insights and analytics, merchandising, payment processing, and customer support. By building the last-mile delivery logistics platform for local cities, DoorDash is bringing communities closer, one doorstep at a time."
DoorDash Grocery Delivery:
The DoorDash grocery delivery service makes ordering groceries easy and convenient.  Unlike other grocery delivery services that may take a day or more, DoorDash delivers groceries in as little as an hour!
You can use their app or website to start shopping.  Instead of selecting what type of cuisine you want (fast food, Italian, etc.), simply select the Convenience option.  Then select which local store you'd like to purchase groceries from!
There is a multitude of grocery and convenience stores to choose from like Meijer, CVS, Walgreens, and even gas stations.  They also recently added DashMart.  , which is their very own marketplace.  Just like the other convenience options, you can shop for groceries as well as household, baby, pet care items, and more!
Same-Day Prescription Delivery:
In addition to their convenient grocery delivery service, they recently teamed up with Sam's Club Pharmacy to "power same-day prescription delivery."  This first-of-its-kind pharmaceutical delivery experience from DoorDash covers more than 500 Sam's Club locations across 41 states in the U.S.
Here's more from DoorDash's blog:
"Now more than ever, it is critical that people have access to affordable, reliable, and convenient healthcare. About 20% of all prescriptions are never filled, and about 50% of the ones that are filled are not taken as directed due to access issues, missing refills, and other factors. Yet many at-risk patients cannot safely leave their homes and require a same-day delivery option to access the medications that keep them healthy every day. Through this partnership, Sam's Club can continue to provide quality healthcare while helping to improve medical adherence through enhanced access and convenience."
To use this service, call your local Sam's Club Pharmacy and speak to a pharmacist to schedule delivery.
Visit DoorDash's website or app to learn more!