There is a seemingly indefinite amount of augmentative and communication (AAC) apps available on the market.  If you're looking for a new AAC app to help your child or student communicate, check out the AACORN assistive speech app!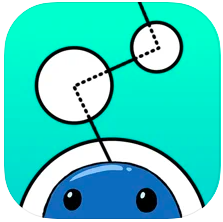 According to its description, the AACORN assistive speech app is a "revolution in the way we provide assistive speech support to children."  It can benefit children with nonverbal autism, apraxia, Down syndrome, and more.
Here's more from the app's website:
"AACORN is a more affordable and engaging alternative to traditional AAC apps and devices. It is an evidence-based solution that has helped thousands of children and their families – many of whom struggled for years with complicated and expensive speech-generating apps and devices designed for adults."
AACORN's unique Word Tree interface is easy to learn and use.  It features a bright friendly design, large buttons, and an intuitive layout.
Overview of the AACORN Assistive Speech App:
Research-based child-friendly design
Exclusive Word Tree interface teaches language and grammar
High-contrast graphics, large buttons, intuitive layout
Synthetic text-to-speech voices with an adjustable pitch and speed)
Ability to take/import photos via iPad camera
Fully customizable layout
LiveChat Support, Email Support and Online User Group
Click here to learn more!