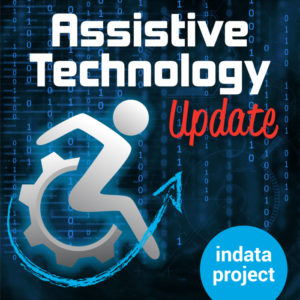 If you haven't had a chance to check out our podcast, Assistive Technology Update (ATU), please do so!  It is a "weekly dose of information that keeps you up to date on the latest developments in the field of technology, designed to assist people with disabilities and special needs."
Easterseals Crossroads released the first episode of ATU back in 2011.  We are SO excited to announce that the 500th episode of ATU will be airing Christmas!  The podcast is hosted by our very own Josh Anderson, Manager of Clinical Assistive Technology.
The 500th Episode Extravaganza will feature very special guests, such as the podcast's original host: the wonderful Wade Wingler!
Year after year, Assistive Technology Update continues to rank #1 among different sources; it has been dubbed the "#1 AT podcast in the world" for several years now.  (Click here to view one list of top AT podcasts.)
Assistive Technology Update airs every Friday on iTunes and more.  Check out our Accessibility Channel to learn more about this amazing podcast!