Looking for a fun way to help teach your baby how to sign?  Check out the Baby Sign and Learn App. This app features cute animation demonstrations to grab your child's attention and help them learn how to sign!
According to its description on Google Play, "One of the most fundamental human desires is to be understood — help your baby communicate by teaching him/her sign language."  The app features adorable characters that make learning fun.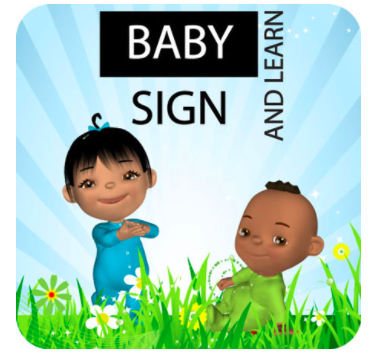 This app uses keyword signs in American Sign Language (ASL).  The app features over 300 words to sign.  Some examples of keywords include drink, fish, butterfly, diaper, and much more!  Kiddos will practice what they learn by playing the app's fun interactive quiz.
The app is available to download and try out for free.  Here's more:
"This app is free to allow you an opportunity to sample the many features and to try a few signs with your child. Then, if you would like to continue, please consider buying the full version which contains a great selection of baby's first signs. The full version can be purchased in the 'Unlock Signs' section of the app."
Overview of the Baby Sign and Learn App:
Many parents do not have pre-existing knowledge of sign language, so this app helps educate parents too!
Uses colorful flashcards and adorable animations to help teach your baby how to sign
The app can teach over 300+ signs in American Sign Language (ASL)

It also offers signs for the following:

Australian Sign Language (Auslan)
British Sign Language (BSL)
Hong Kong Sign Language (HKSL)
New Zealand Sign Language (NZSL)

Contains age-appropriate content for preschoolers
Does contain in-app purchases (try before you buy!)

Contains a parental gate to stop your little ones from making unauthorized purchases

Available on both the App Store and Google Play
Click here to learn more!