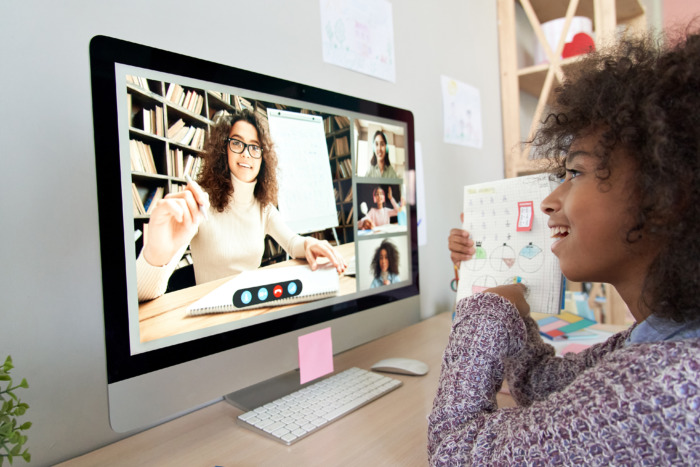 Instead of heading to classrooms and cracking open textbooks, more students are now learning at home and interacting with their teachers via virtual platforms. It's in scenarios like this that Easterseals Crossroads proves to be a vital resource.
During the introduction of a recent full-day training session on Assistive Technology Tools and Supports for Remote Learners, Director of Assistive Technology Brian Norton said: "I can't think of a more timely training session, as we're all working and learning from home right now due to the current pandemic. These tools and supports are particularly helpful for people with disabilities, but they're ultimately beneficial to everyone."
Specialists from the PATINS Project joined the training session to discuss the work they do with Indiana's K-12 public educators and the assistive technology that can make remote learning easier for students and teachers.
Built-In Accessibility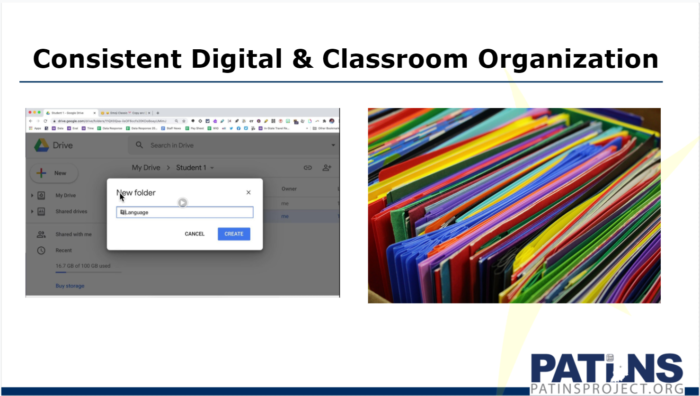 During this time of remote learning, PATINS Specialist Kelli Suding has found that many students and teachers are unaware of the assistive technology right at their fingertips.
In the training session, Suding points toward the built-in accessibility features of a Google Chromebook, such as the "Select-to-Speak" screen reader, the dictation tool and the full-screen magnifier.
There are also built-in ways of making the online learning environment mirror the physical classroom, thus allowing for a smoother transition.
"I love how you can make traditional and digital classroom organization match," Suding said. "For example, if a student typically carries math homework to class in a red folder, they can make a digital folder with that same color in Google Drive. This color-coding provides a helpful visual trigger that allows for easier navigation through classroom material."
Through Chrome, students also have emojis and symbols at their disposal. So, if an image of a notebook triggers them to think of their creative writing course, they can paste that emoji into their collection of folders and label it "Creative Writing."
"I'm an autism specialist, and I can tell you that these visuals are particularly helpful for students with autism, so I'm all about adding more imagery in the online learning environment," Suding said. "This visual organization is vital in keeping students focused amid the distractions at home that can prevent them from getting work done."
Opening Windows to Accessibility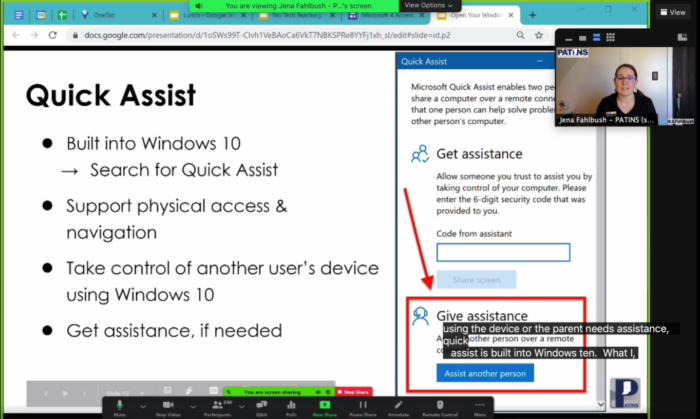 Built into Windows 10, Quick Assist allows teachers to take over a student's computer remotely and review their work to provide immediate feedback or show them how to find certain accessibility features.
"One of the biggest challenges of late has been inaccessible instruction," Suding said. "Many students and educators have been unfamiliar with built-in accessibility features like Quick Assist, which allow them to interact like they would in the classroom."
Another Windows feature is the Microsoft Immersive Reader. This tool removes ads, reads text aloud and increases spacing between lines and letters, which is particularly helpful for students with dyslexia and other visual acuity issues. The customization this tool provides can be crucial for improving a student's virtual learning experience.
"You may find that a green background color is all it takes to keep a student engaged in a page of text simply because it's their favorite color," said PATINS Specialist Jena Fahlbush. "In this sense, these tools have a universal appeal and effect."
Assistance on the Web
In addition to these built-in features, there are countless websites available to improve the virtual learning experience.
One such site is SMMRY, which allows users to upload an article or word document and basically receive a Cliff's Notes version that highlights the key points of the text.
The SnapCam site can help bring some fun into the virtual classroom by allowing students and teachers to apply amusing, attention-grabbing lenses and filters to their webcams.
Through the Google Chrome web store, teachers can add the Confetti! extension, allowing them to digitally toss up colorful streamers across their screens to celebrate students' correct answers.
Non-Tech Tips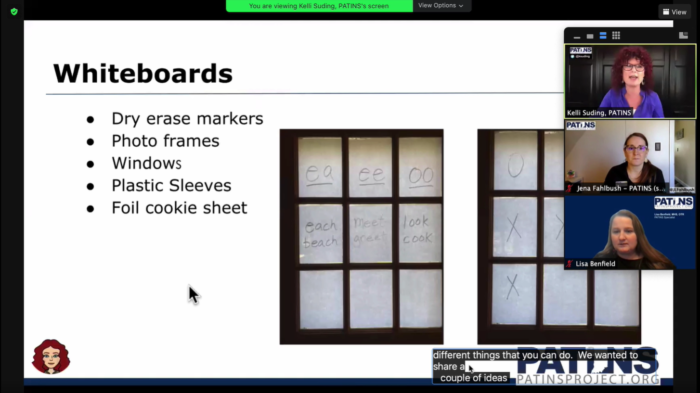 Of course, students aren't just floating through cyberspace during virtual learning. It's important to make their physical environment accessible as well. Do they need a pencil grip? Or a slant board for ergonomic reading and writing? Are they sitting straight with their feet on the ground?
"Always consult with your school's occupational therapist about your child's or student's sensory needs and seating or positioning," said PATINS Specialist and Occupational Therapist Lisa Benfield. "And be sure to keep up their fine motor movement with recess-like breaks."
If students want to depend less on computers or mobile devices and recreate a more traditional learning environment at home, they can stick with Post-it Notes or dry-erase boards rather than digital organizational tools.
You can also creatively turn parts of your home into learning stations. For example, Suding suggests transforming windows into whiteboards.
"I had someone try this with their kiddo, who has ADHD. He didn't want to do his math homework. But his mom tried this strategy, and it worked wonders! The next day, she sent me beautiful pictures of him completing three pages of math work on their window," Suding said. "And she sent those pictures to the school to show his work."
Whether they're on a virtual platform or working from a makeshift classroom at home, there is a wide world of tools available for students during this time.