Over the years, I have written about several Google Chrome Extensions that may benefit individuals with or without special needs.  I have yet to cover the VoiceNote II Chrome Extension, however.
VoiceNote II is a standalone word processor that opens in its own Chrome window.  The extension's key feature is dictation, which allows children to use their voice to write.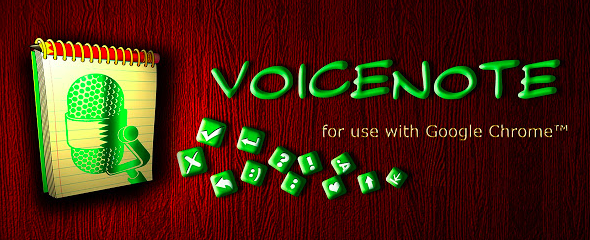 Here's more about VoiceNote II:
"This tool helps with typing speed and spelling accuracy. It can reduce repetitive strain injury. It can allow more efficient notetaking from videos, books, et cetera…"
Overview of the VoiceNote II Chrome Extension:
Free speech-to-text tool for your Google Chrome browser
The extension's speech recognition feature requires an internet connection (as well as a working microphone)
Basic notepad capabilities do not require an internet connection
You can create a desktop shortcut to quickly launch the word processor.  Here's how:

Install VoiceNote II
Go to address:
Right-click the VoiceNote icon
Select "Create Shortcut…"

Resizable floating window
Use on-screen buttons for adding punctuation
Drag and drop the text from the extension to other text boxes
And more!
Check it out on the Chrome Web Store to learn more about this free speech-to-text tool!