Podcast: Play in new window | Download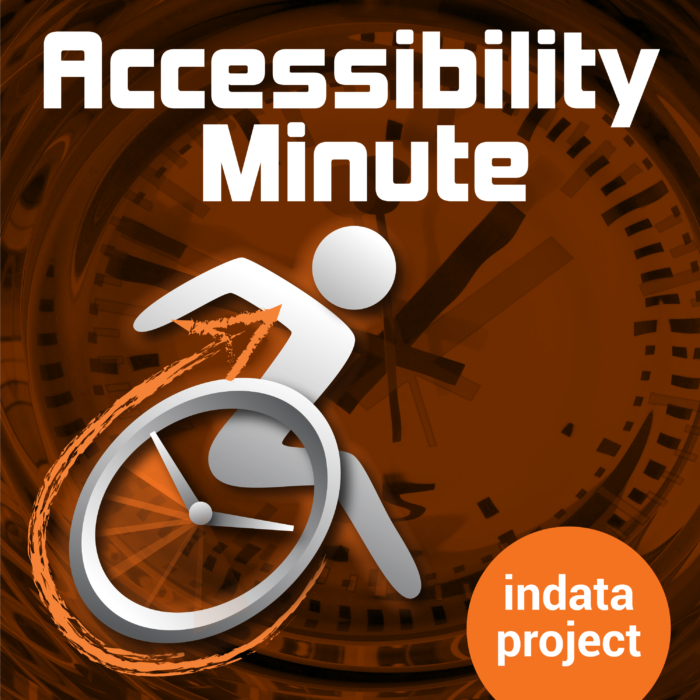 Hey there! Welcome to Accessibility Minute, your weekly look at Assistive Technology, those clever tools and devices designed to help people who have difficulties with vision, mobility, hearing or other special needs!
Traditional universal TV remotes feature dozens of small buttons, which can be confusing and overwhelming for many individuals.  If you're looking for a simpler TV remote, check out the SMPL Large Button Universal TV Remote
The SMPL Universal TV Remote is an "easy-to-use big button, universal TV remote for seniors, partially sighted users, and children."
This universal TV remote features a big-button keypad with only 5 main functions, plus the 5 favorite channel buttons.  With one simple press, the user can go directly to the programs he or she loves!
Other features of the SMPL Universal TV Remote include:
Simple, large button keypad for easy use
Buttons are color-coded to help individuals with low vision distinguish between each button
Five function buttons:

Power
Volume
Channel Up/Down
Mute
Plus 5 favorite channels

This universal remote is compatible with virtually all TV brands and Set Top Boxes
Strong ABS Plastic Construction
Requires 2 AAA batteries (not included)
One-year warranty
And more!
Check it out at SMPLtec.com.  (NOTE: spell the link out: S-M-P-L-t-e-c.com!)
For more information, to read our blog, or to drop us a line, visit EasterSealsTech.com.  That was your Accessibility Minute for this week! I'm Laura Medcalf with the INDATA Project at Easterseals Crossroads, in Indiana.