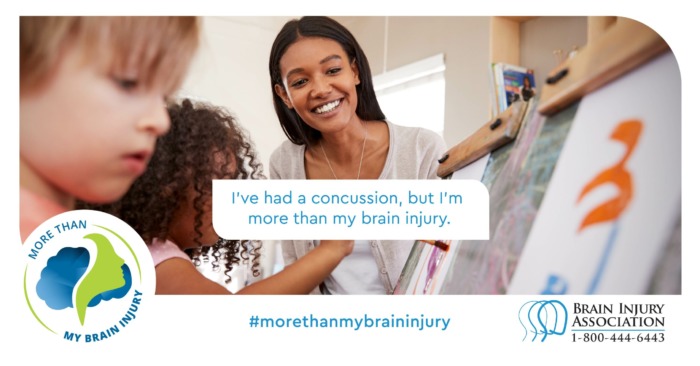 Out of all the national health awareness months, Brain Injury Awareness Month ranks among the most important, as misconceptions still surround the condition.
"It's hard to capture accurate statistics because so many people with brain injuries are undiagnosed or misdiagnosed," said Wendy Waldman, president of the Brain Injury Association of Indiana (BIAI). "A brain injury is invisible, and it can be easily misunderstood. People don't talk about this issue enough. It's a silent epidemic."
Through the BIAI and Brain Injury Association of America (BIAA), Waldman is helping spread the word about brain injuries through multiple initiatives this month.
Breaking the Silence
Every year in March, the BIAI joins the BIAA in conducting an engaging public awareness campaign. The theme of this year's campaign is More than My Brain Injury.
One of the goals of the campaign is to increase understanding of brain injury as a chronic condition.
"A brain injury is not a singular event; it's the beginning of a lifelong condition," Waldman said. "Just like any other chronic condition, brain injury needs to be managed over time to increase successful outcomes."
But too often people's lives are defined by their disability. The More than My Brain Injury campaign encourages people with brain injuries to defy that definition, reclaim their identity and share their stories with the world.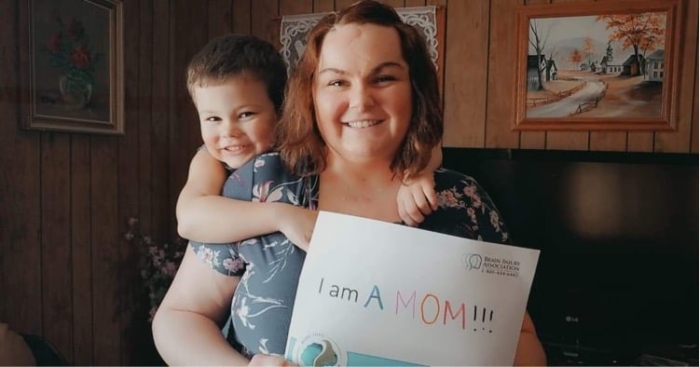 Through the BIAI website, people can print an "I am more than my brain injury" sign on which they can write whatever they'd like to share about themselves and their brain injury. They can take a picture of or with the sign and send it to biassociationofindiana@gmail.com or text it to (317) 410-3532. The BIAI will share these pictures on social media throughout the month and assist BIAA to create a visual storyboard.
Registered members of the BIAA can share more in-depth stories on the organization's website.
The point of sharing these stories is to show that everyone is a person first; they're not hidden behind their brain injury. Nor does their condition prevent them from pursuing passions and happiness. They're not passive victims; they're contributing members of society.
"They're mothers, fathers, photographers, cat lovers, doctors, athletes," Waldman said.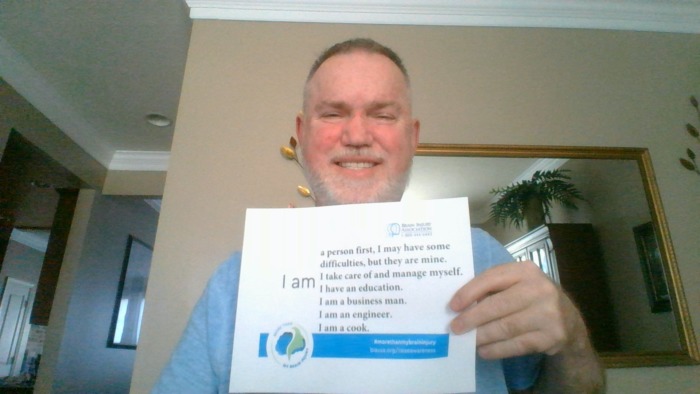 Finding Hope and Healing through Art
Earlier this month, the BIAI hosted a live Zoom presentation and conversation with motivational speaker Craig Phillips, who spoke on the topic of "Neuroplasticity, Setting Goals and Creating Hope After Brain Injury."
Phillips sustained a traumatic brain injury from a car accident when he was 10 years old, and he has devoted his adult life to helping others overcome the challenges of their own brain injuries. He inspires people to persevere.
The BIAI also provided inspiration through its second collaboration with the IU Health Neuroscience Center's art therapy program. The center's art therapists guided a Zoom session in which participants were encouraged to create artwork based on the "More than My Brain Injury" campaign theme.
Year-Round Support from BITES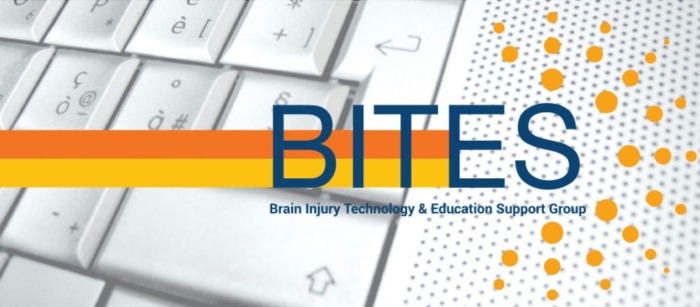 As discussed in a previous Easterseals blog, Waldman also serves as a consultant for the Brain Injury Technology Education and Support (BITES) program. In 2017, Easterseals Crossroads was able to launch this program thanks to a generous grant from the Comcast NBCUniversal Assistive Technology Grant Fund.
BITES used to host a monthly in-person meeting, but it now shares all of its information on Facebook for the purposes of reaching more people.
Through the group, healthcare providers, family caregivers and people with brain injuries can learn and enjoy the following:
Tools and tips for using technology to assist with everyday tasks
Effective ways to use smart devices
A safe environment to ask technology questions
Peer support from an online community of technology professionals, services providers and other people with brain injuries
Since Easterseals partners with the BIAI, it will be sharing More than My Brain Injury campaign information through BITES and encouraging members to share their personal stories as well.
"Raising awareness of brain injury is so important, not only this month but all year round," said Brian Norton, the director of assistive technology at Easterseals Crossroads. "Roughly 5.3 million Americans are living with a disability caused by a brain injury. With proper diagnosis and treatment, they can lead lives that don't revolve around their brain injuries. This month, we want to shine a light on those lives."