Did you know dyslexia affects approximately 20% of the population?  If you're looking for a fun reading game for your child or student with dyslexia, check out Magical I Am!
According to its description on Indiegogo, Magical I Am is a reading adventure game that offers a "fun and affordable path to success for young dyslexic and struggling readers."  This mobile solution addresses the key challenge for struggling readers: the mastery of abstract words and symbols.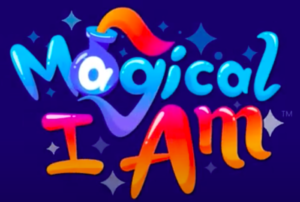 Additionally, Magical I Am is the:
"…first digital game to master learning to read abstract words and symbols using the 3-D senses of sound, sight, touch, kinesthetics, and the imagination of possibilities and solutions that the senses evoke…"
Overview of Magical I Am:
Fun reading game app created by top dyslexia coach, Bill Allen, with over 25 years of working with readers with dyslexia
A "powerful and affordable" resource for families who are tired of the "stress and shortcomings" of rote memorization and traditional classroom techniques
A few examples of abstract words include "you, he, her, ours, the, a, and, at, always, etc."
Using the developer's patent-pending Bindu M.E. Tech and Adaptive Content Casting, children learn hundreds of abstract words and symbols while navigating the adventure and mysteries that await them in the Magical I Am Sky Village

Adaptive Content Casting is a responsive system within the app that continuously evaluates player competence and engagement

Reporting available for parents/teachers that offers data on your child's progress – measuring accuracy, comprehension, speed, and more
For students in kindergarten through 5th grade
In addition to the app, the developer's website also offers a Dyslexia Self-Assessment guide.  (Note: the self-assessment guide is meant only to assist with identifying the probability of dyslexia and is not intended as a medical or other professional assessment or diagnosis of the learning capabilities, learning styles, or other conditions of any individual.)
Click here to learn more!