Did you know May is Mental Health Awareness Month?  This past year, a growing number of individuals began experiencing depression and/or anxiety for the first time ever.  If you are looking for a fun app to help reduce anxiety or stress, check out Happify!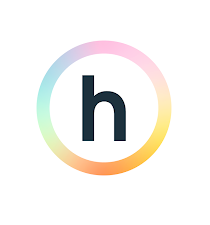 While many apps focus on learning meditation and mindfulness, Happify is all about playing games.  But every game is a science-based activity meant to reduce stress, build resilience, and overcome negative thoughts.  According to Happify's website, the app is "the single destination for effective, evidence-based solutions for better mental health."
Here's more about Happify's development:
"Happify was founded in New York City in 2012 by Tomer Ben-Kiki, Ofer Leidner, and Andy Parsons—three serial entrepreneurs united by a belief that technology should be used to make peoples' lives better.

A few years ago, we learned about the field of positive psychology—the scientific study of what makes people thrive and lead meaningful lives. The findings had enormous, life-changing potential—so why didn't more people know about it? With our expertise in gaming and technology, we realized we had a unique opportunity to bring the science to life in a fun, engaging way that could help people everywhere live more fully."
You can use the app on your smartphone, tablet, or computer.  While the app's ultimate goal is to make you happier, the app lets you decide which track you'd like to work on.  A few examples include:
Coping better with stress
Conquering negative thoughts
Achieving mindfulness through meditation
Building self-confidence
Each track contains bite-size quizzes, games, and activities that guide you to seeing more positive aspects of daily life.
Overview of the Happify app:
Science-based activities and games that can "help you overcome negative thoughts, stress, and life's challenges"
App's techniques are developed by leading scientists and experts who have been studying evidence-based interventions in the fields of positive psychology, mindfulness, and cognitive-behavioral therapy (CBT) for decades
You can try the app out a little for free, but with a subscription, you get so much more, including:

Unlimited access to over 65 tracks
Access to all games and meditations
20-page character strength report
Ability to track your progress every day and see how your skills compare
And so much more!

Check it out on the App Store or Google Play to learn more!
DISCLAIMER: Please note this app is NOT meant to replace any professional help; the app does NOT provide medical advice, psychiatric diagnosis, or treatment.  If you are experiencing a crisis, please contact your primary care physician or go to the nearest emergency room immediately.  You can also text HOME to 741741 (US and Canada) or visit the Crisis Text Line's website to connect with a free Crisis Counselor.