Looking for a discreet sensory fidget to help keep your hands busy?  Check out the Push Pop Bubble Sensory Fidget Toy from Amazon.  This particular fidget toy "effectively relieves anxiety and stress when you press the bubbles."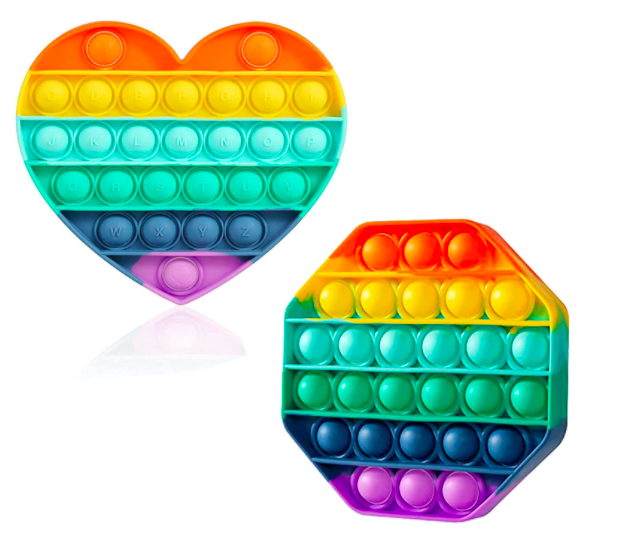 This fidget provides the same relief that popping bubble wrap does.  It's made of high-quality silicone material and is easy to use.  In addition to making a great fidget, it can also be used as a game:
"Players simply press down any number of bubbles they wish in a single row.  The player who presses down the last bubble loses.  Each player can press one piece at a time or multiple pieces; however, they must be connected and in the same line at a time."
Once all bubbles are pressed, turn it over and start all over again!
Overview of the Push Pop Bubble Toy:
Push pop fidget toy is effective at relieving stress for individuals with autism, anxiety, and more
Easy to play: simply press down the little bubbles to make the toy make a slight popping sound
After you press all the bubbles down, simply flip the toy over to begin again!
Easy to clean silicone: use warm or hot water with soap and rinse it off
Great for use in the classroom, car, bus, office, and more
Comes in a variety of fun shapes and colors
Made of silicone and plastic materials which are built-to-last and are free from harmful chemicals
Click here to learn more!