Centers for Disease Control and Prevention (CDC) found that, as of 2016, 6.1 million children (ages 2-17 years) have been diagnosed with attention-deficit/hyperactivity disorder (ADHD).  There are many treatment options available including medications and behavior therapy.  Now there is an all-new option unlike any ADHD treatment option: introducing EndeavorRx!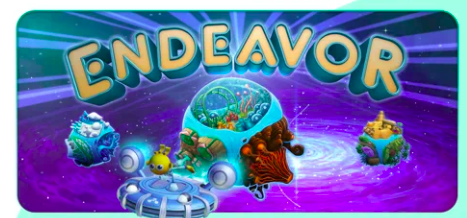 EndeavorRx is the "first-and-only FDA-cleared treatment" delivered through a video game experience.  Here's more from the developer's website:
"The EndeavorRx app is a digital treatment indicated to improve attention function as measured by computer-based testing in children ages 8-12 years old with primarily inattentive or combined-type ADHD who have a demonstrated attention issue and should be considered for use as part of a therapeutic program."
The video game uses sensory stimuli and simultaneous motor challenges designed to target areas of the brain that play a key role in attention function.  While using EndeavorRX, the objective is for your child to successfully navigate their character through a course while collecting targets and avoiding bumping into obstacles.  These actions require flexibility and focus to manage multiple tasks simultaneously. 
Disclaimer: The medical device must be prescribed by a healthcare professional and is not intended as a stand-alone therapy nor is it a substitute for your child's medication.
If you want to try a demo of the app before pursuing a prescription, there is a 5-minute demo available on the App Store.  The demo does not provide any therapeutic benefits; it's simply a free trial to see what the game feels and looks like. 
To get started, contact your child's healthcare professional to discuss the video game treatment.  Since it is new, your healthcare professional may not be familiar with it.  The website offers a discussion guide to bring with you to your appointment.
Overview of EndeavorRx:
A digital treatment option that may be a great addition to your child's current ADHD treatment plan
It is a challenging and immersive video game experience
Works specifically by using sensory stimuli and simultaneous motor challenges that target parts of the brain that play a key role in attention function
As a child progresses in the video game, the technology is continuously measuring their performance "by using adaptive algorithms to adjust the difficulty and personalize the treatment experience for each individual"
Made for children ages 8-12 years old
Only available on certain iOS devices
Click here to learn more!