Podcast: Play in new window | Download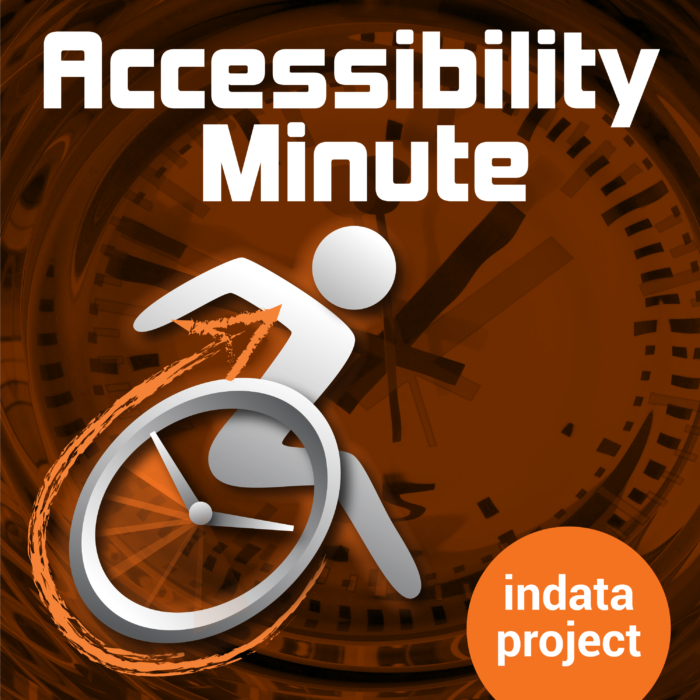 Hey there! Welcome to Accessibility Minute, your weekly look at Assistive Technology, those clever tools and devices designed to help people who have difficulties with vision, mobility, hearing or other special needs!
Looking for a discreet sensory fidget to keep your hands busy?  Check out the Push Pop Fidget Toy from Amazon!  According to its description, this particular fidget "effectively relieves anxiety and stress when you press the bubbles."
If you love popping bubble wrap but hate the noise, this fidget offers the same relief just much quieter!  In addition to making a great fidget, it can also be used as a game.  Here's how to play:
"Players simply press down any number of bubbles they wish in a single row.  The player who presses down the last bubble loses.  Each player can press one piece at a time or multiple pieces; however, they must be connected and in the same line at a time."
Once all the bubbles are pressed, turn it over and start all over again!
Other features include:
Push pop fidget toy is effective at relieving stress for individuals with anxiety, autism, and more
Made out of easy-to-clean, durable silicone
Great for use in the office, classroom, car, and more
Comes in a variety of fun shapes and colors
Check it out on Amazon to learn more!
For more information, to read our blog, or to drop us a line, visit EasterSealsTech.com.
I want to take a moment to thank InTRAC the Indiana Telephone Relay Access Corporation for sponsoring our transcript today.  You can find out more about InTRAC at relayindiana.com.
That was your Accessibility Minute for this week! I'm Laura Medcalf with the INDATA Project at Easterseals Crossroads, in Indiana.