This past week I've been covering different devices and apps available from Tobii Dynavox.  Another available app from Tobii Dynavox is Snap Scene.
According to its website, Snap Scene is a "simple but powerful app for in-the-moment learning opportunities."  Users can take a photo and tag it with recordings to let their child communicate "on the fly."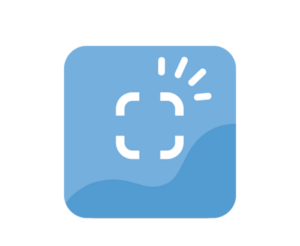 Using the app is easy: 
Take a photo of your surroundings

Outline any objects of interest

Record and save messages for each object
Here's more from the App Store:
"Snap Scene will set your child on the path to language learning and communication. Proper use, early enough in your child's development, can make the difference between language learning success and lifelong language difficulties. Don't wait… start today!"
Overview of Snap Scene:
Easy-to-use app that provides instant scene-based communication and language learning for your child
Designed for children (as early as infancy) at the beginning stages of learning to communicate who:

Do not speak
May be slower in learning to talk
May speak but are difficult to understand
Are at risk for communication challenges

Simple design so users spend more time communicating and less time using a manual
Intuitive navigation between scenes
Tap to see the word when spoken for reinforced learning
Click here to learn more!