Last year, in the first part of this two-part blog, we explored the latest accessibility features from Android, iOS and Amazon. Now, we're opening up Windows and Microsoft Office 365 to see what they have to offer.
"Microsoft is really going above and beyond in making Windows and Office 365 more accessible," said Brian Norton, director of assistive technology at Easterseals Crossroads. "Better yet, these accessibility features improve experiences for any user, regardless of whether they have a disability."
Windows to an Accessible World
Windows' latest accessibility features offer a host of helpful options for people with disabilities. For people with mobility issues, Windows 10 and 11 offer built-in support for eye tracking technology (tracking hardware sold separately). Through eye tracking-enabled cameras and an easy-to-use launch pad, this technology allows users to control anything on the screen with their eyes only. Another feature lets users control their device with just their voice — it even places proper punctuation for them!
The on-screen keyboard allows users to type with a pointing device, such as a mouse, trackball or joystick. And for those with mobility limitations, learning disabilities or cognitive impairment, the keyboard's word completion and word prediction tools can be helpful.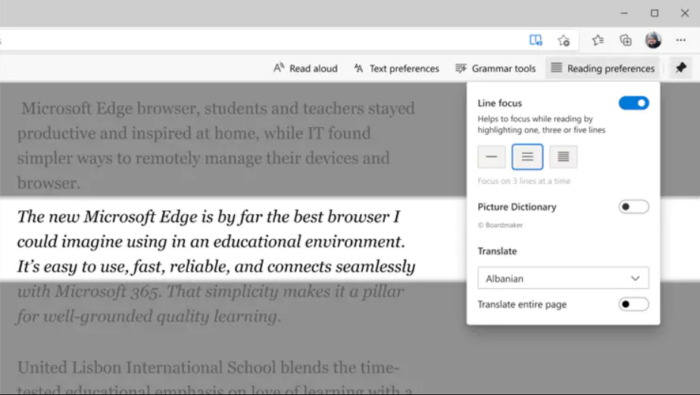 Microsoft Edge Immersive Reader is also helpful for people with learning disabilities or cognitive impairment. It removes visual clutter from a webpage, zooming in and highlighting a few lines of text at a time. It comes with a Read Aloud option with which users can choose from a variety of different voices and control the speed of the voice reader. The ribbon toolbar at the top of a webpage allows them to move forward or backward within the body of the text. The grammar tools and picture dictionary help with reading comprehension. These tools can be vital for people with autism, attention deficit disorders, dyslexia, etc.
Declutter your device even further and stay on task with Focus Assist. These days, it's hard to get anything done with news alerts, social media notifications, emails and the like constantly popping up on our screens. With Focus Assist, you can narrow down the notifications you want to see or you can initiate a "focus session" in which you're completely uninterrupted for a set amount of time. When you finish the session, you receive a summary of what notifications you missed.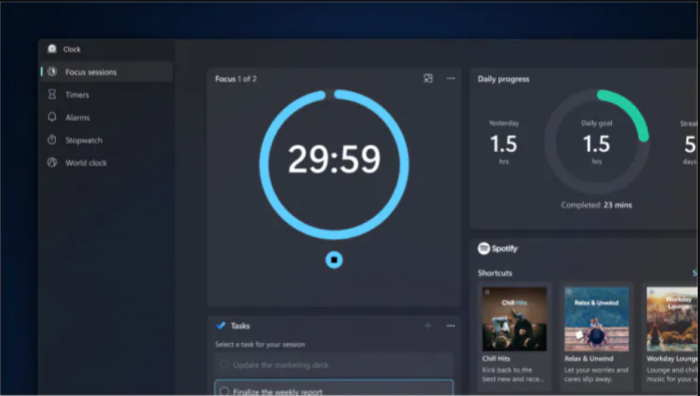 You can also simplify the Start menu, clean up your taskbar, turn off any animation or background images, etc.
"Cyberspace can be a distracting mess," Norton said. "But we're fortunate that tech giants keep finding ways to clean it up rather than the other way around."
A More Inclusive Microsoft Office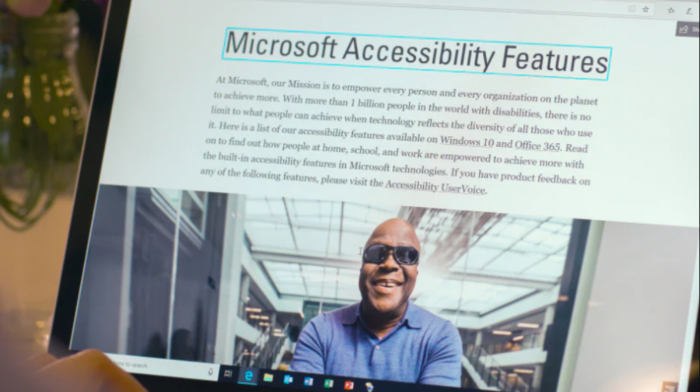 One of the most exciting ways Microsoft Office is growing more inclusive is by amplifying the voices of people with disabilities in the workplace. MailTip in Outlook reminds co-workers of your accessibility preferences and nudges them to check the accessibility of the content they email you.
The Accessibility Checker alerts you in real-time about issues with your content that create difficulties for people with disabilities. For example, it will alert you of text that's hard to read because the font color is too similar to the background color.
The Recommended Actions menu within the Accessibility Checker prompts actions such as "Add a description," "Mark as decorative," and "Suggest a description for me" for a picture in a document that is missing alternative text.
Microsoft's Focus on Mental Health
Microsoft Office is improving mental health by helping users manage their workload. OneNote and Outlook are now syncing up together to keep users organized. As you take notes and plan projects in OneNote, you can set deadlines and email reminders of the action items on your to-do list by creating Outlook tasks.
MyAnalytics summarizes how you spend your time at work and then aims to ultimately boost your morale by suggesting ways to work smarter, not harder — from cutting excess, unproductive meeting time to achieving better work/life balance.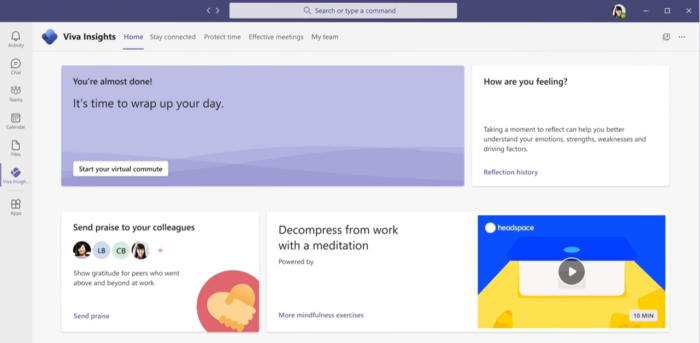 The Microsoft Viva Insights feature can improve the efficiency and overall wellbeing of an entire workplace! It allows individual users to build better work habits and prioritize wellbeing with actionable recommendations, such as reserving time for focused work. It helps business leaders identify ways to positively impact team culture — for example, by scheduling "no-meeting days."
"Cyberspace can be a major source of stress," Norton said. "Windows and Microsoft Office are both going a long way in eliminating distractions, enhancing users' focus and creating ways for them to work more efficiently so they can unplug and enjoy their time offline."