Tired of sidebars?  Google's Wheel Launcher is an app that floats on top of everything and provides quick access to your favorite shortcuts, apps, tools, etc.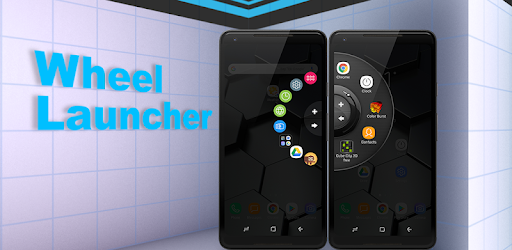 To use Wheel Launcher, just pull the icon on the vertical edge of your screen.  According to Google Play's description, "Unlike other sidebars, Wheel Launcher is designed to operate with a single hand."  It is highly customizable with support for icon packs and themes.
Overview of Wheel Launcher:
Edge screen that provides quick access to your favorite apps, contacts, shortcuts, tools, and more
Users can operate the app with one hand
Fancy slide-out circle design
Accessibility shortcuts
Audio controls
Open and close Wheel Launcher by shaking your device
There is a free version, but if you purchase a subscription you won't have to worry about ads.  You'll also have access to an unlimited number of items on the main panel as well as Folders support.
Check it out on Google Play to learn more!
View our Tech Tip on Wheel Launcher by clicking here.