If you're looking for a way to conveniently scan documents from your phone, check out the iScanner app.  The app uses artificial intelligence (AI) technology to make "high-quality scans" of everything you need it to — including official documents, forms, to-do lists, IDs, etc.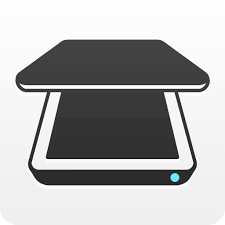 Using your phone's camera, you'll be able to scan, edit, markup, store, and share documents with ease.  Additionally, the app's AI abilities make it capable of performing other tasks such as solving math problems, counting similar objects, and more.
Overview of iScanner App:
Scan and save documents and photos as PDF, JPEG, or TXT
Easily scan multiple pages into one document
Recognize text from any scannable object with OCR
Put your electronic signature on documents
Mark up documents, cover, or blur text you don't want to be seen
Various scanning modes:
ID Card and Passport – a mode specifically for fast and convenient scanning of identification documents
Math – solve math problems and complex equations: just point your device's camera at a math problem and get the solution instantly!
Area – measure an object's length and calculate the total room area
Count – count similar objects automatically
QR code – read any QR code with your camera
Check it out on the App Store or Google Play to learn more!