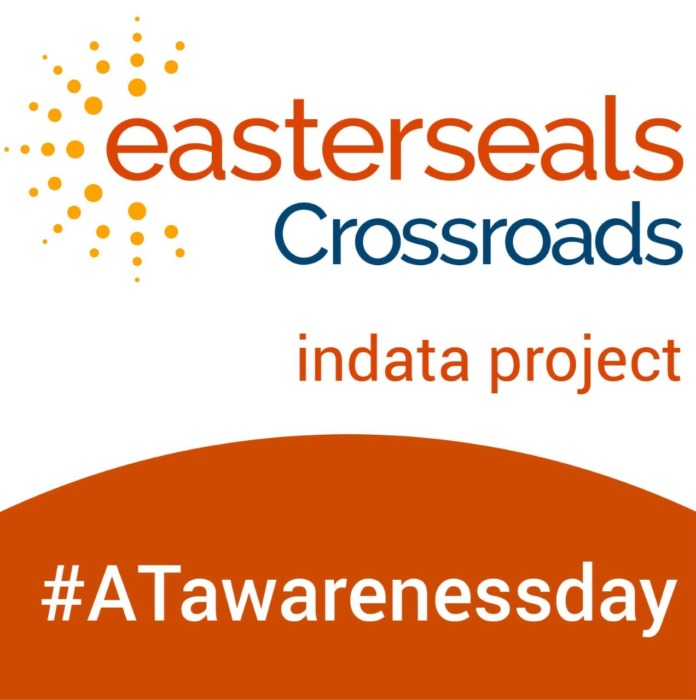 On April 6, the U.S. Senate will pass a resolution to shed important light and celebrate National Assistive Technology (AT) Awareness Day. #ATAwarenessDay
The day honors people with disabilities who require AT to access their education, workplace, community and recreational activities. The day also recognizes the innovation of researchers and the complete dedication of AT specialists and program providers who operate AT programs across the US and Territories so that millions of individuals can acquire low-cost and often no-cost AT.
Join us in celebrating #ATAwarenessDay and enjoy the commemorative video from consumers from several different AT programs explaining how assistive technology allows them to live, work, or go to school independently.
A special thank you to our consumer, Dave Brodzinski, for sharing his story about receiving assistive technology services through Easterseals Crossroads and how JAWS screen reading software allows him to have computer access despite being blind. Without this screen reading software, Dave would not be able to work his full-time job independently.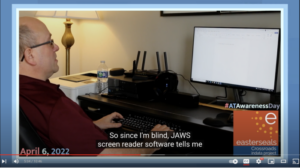 We would also like to thank Senator Bob Casey, Senator Kevin Cramer, Senator Bill Cassidy, Senator Amy Klobuchar for introducing the #ATAwarenessDay Resolution on 4-6-22! We appreciate your leadership in support of people w/disabilities.
Happy #ATAwareness Day!
Click here to learn more about all the AT programs for each state and US Territory.
Click here for additional AT resources.