Ever since I began writing about fidgets back in 2016, they have only grown in popularity.  If you're searching for a new, discreet fidget, check out the ONO Roller!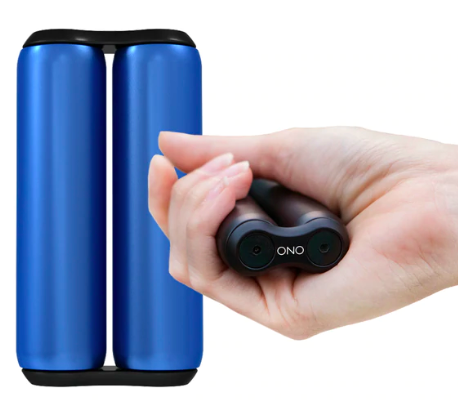 The ONO Roller is a sleek and discreet fidget that takes fidget tools to a whole new level.  Here's more from the product's website: 
"We designed the ONO to be sleek, more stylish and more satisfying at relieving stress for adults. With a continuous, relaxing, natural rolling motion, the ONO keeps your hands moving and puts your mind at ease. So you can fidget in a way that feels good and is good for you…"
Overview of ONO Roller:
Available in 3 unique styles:

ONO Roller: made from aircraft-grade aluminum with a smooth sandblasted finish
ONO Roller Jr.: non-toxic ABS plastic with a soft-touch finish
ONO Steel: stainless steel with a smooth polished finish

Make it your own by choosing a color that suits your style
Keeps your hands busy while rolling out your muscles
Helps you break bad habits like biting your nails, leg bouncing, and more
Toss it in the freezer for a few for an "extra soothing massage session"
Click here to learn more!