Toysmith is a company that strives to "turn everyday moments into joyful memories."  One of their available products is the Toysmith Snapperz Rainbow Fidget Toy.
Here's more information on Toysmith:
"Toysmith's core belief is that children learn through play. By offering carefully selected toys for all age groups, the company's hopes to challenge the minds and imaginations of children everywhere through the experience of creative play and exploration…"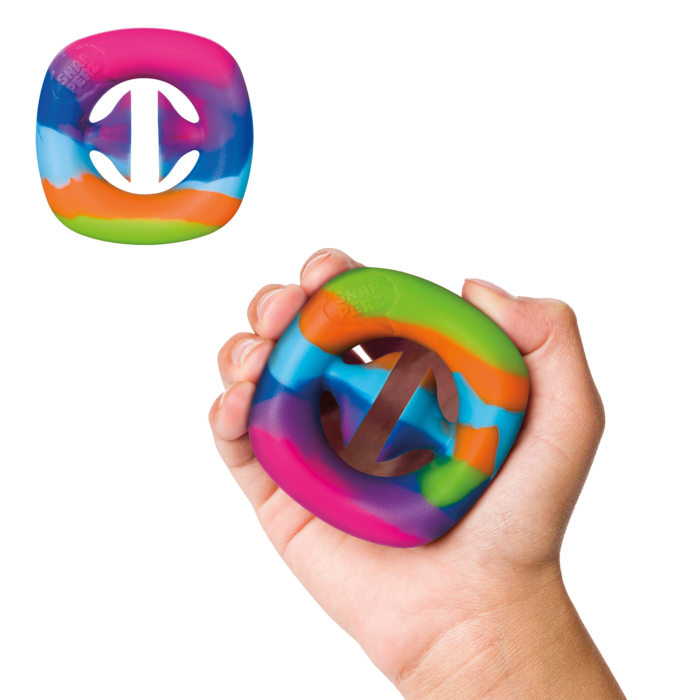 Toysmith's Snapperz is a fidget that fits perfectly in your palm.  Grip and squeeze for a "satisfying snap again and again."  Make successive "pops" with each measured squeeze.
Overview of Snapperz Rainbow Fidget Toy:
"Meet the amazing, ridiculously satisfying, everlasting Snapperz"
Grab, snap, smile, repeat!
Fits perfectly in the palm of your hand
Measures 2-1/3″ diameter
Available in rainbow or a variety of colors
For children ages three and up
Click here to learn more!