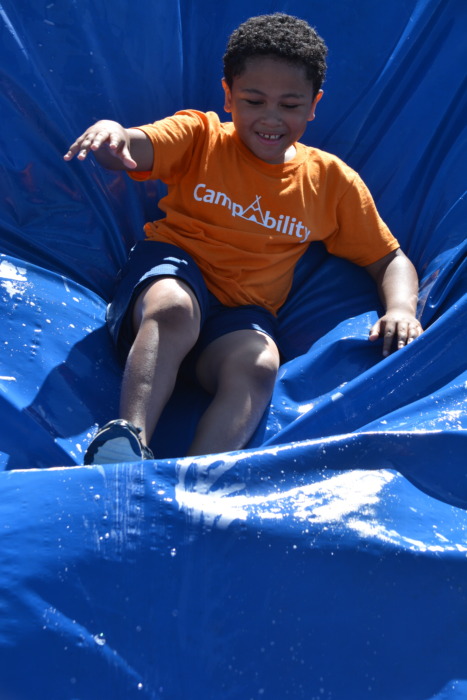 Easterseals Crossroads' summer camp program is frequently a first for kids with disabilities. 
"It's not often easy to find camps with opportunities tailored to kids with disabilities," said Kristyn Greenawald, Easterseals' manager of camps, respite and school-based services. "That's what campers and families alike are so excited to find in our camps — their own chance to have a fantastic summer." 
This summer marks Easterseals' first traditional summer camping season since before the pandemic. Among other activities, campers will get to enjoy the staples of summer camp — splashing around, riding horses, performing science experiments and exploring fun local sites. 
Greenawald manages two camps, CampAbility and Camp FUEL (Fun and Unique Experiential Learning). Easterseals offers three two-week camping sessions for both on Monday through Thursday from 9 a.m. to 3 p.m. — with opportunities for before and after care. 
Fun for Your Little One 
CampAbility is geared toward children ages 4 to 10. Another first for this year is the camp's new location at Warren Early Childhood Center, where it will take up three classrooms with eight campers in each — 24 campers per session. 
This summer, those classrooms will transform into worlds full of wonders for campers to explore. They'll be able to play with water, conduct STEM-based experiments and enjoy activities designed by local organizations. In the past, campers have created balloon animals with Balloongenuity, interacted with real animals thanks to Silly Safaris and made music with Bongo Boy. 
One day a week, campers visit Agape Therapeutic Riding Resources for therapeutic horseback riding lessons. Led by licensed occupational, physical and speech therapists from Ascension St. Vincent Pediatric Rehabilitation, these lessons contribute positively to children's cognitive, physical, emotional and social well-being. Riding a horse engages sensory, neuromotor and cognitive systems. Among other things, it can also help build balance, coordination, communication, concentration, confidence, trust and a sense of teamwork.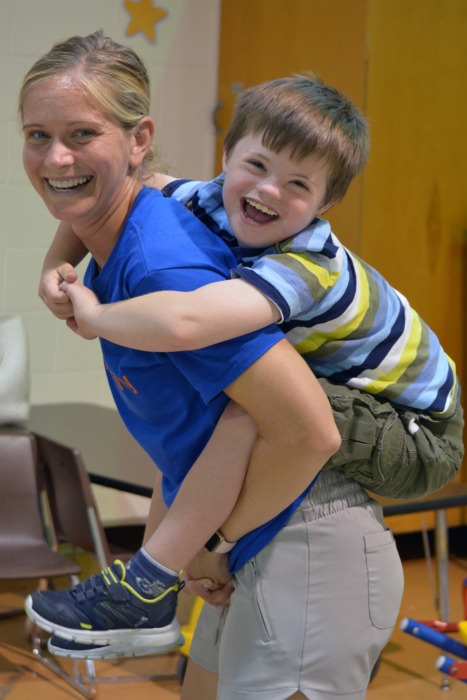 Therapy is a big part of activities at CampAbility. Greenawald recalled a particularly fun activity in the past designed by an occupational therapist on staff. To tie in with the camp's "dinosaur week," the therapist put plastic dinosaurs in balloons filled with water and then froze them, recreating a dinosaur egg that campers had to uncover. This activity required campers to tap into OT-based skills, like using a pencil grasp on tools while digging out the dinosaur.  
Therapists aren't the only staff members with special expertise.
"All of our staff members have training in fields related to people with disabilities," Greenawald said. "When families learn that we provide very specialized care, they're amazed and comfortable leaving their children in our hands."
Those hands include educators, special educators, social workers, physical therapists, occupational therapists, speech-language pathologists, nurses and behavior technicians — to name just a few. 
Activities for Adolescents 
The other camp Greenawald manages, Camp FUEL, is for campers ages 11 to 17.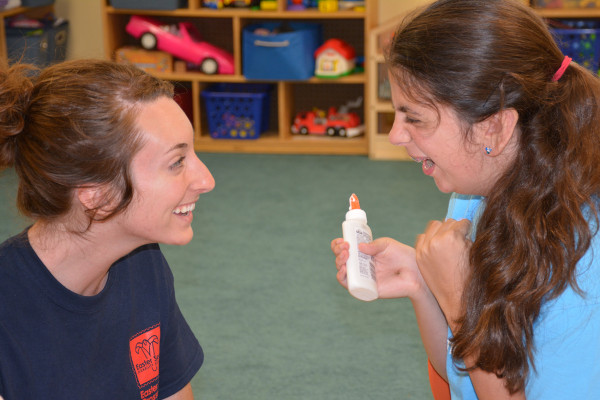 "That's the age that any kid begins to figure out what they like to do for fun in the world and how to engage and interact with their community," Greenawald said. 
While each day of this camp starts at Easterseals Crossroads in Indianapolis, campers then leave with staff and venture out to fun places across the Hoosier state. They visit a new location each day. 
In the past, campers have visited Conner Prairie, The Children's Museum, Sky Zone Trampoline Park and Cathead Press (where they silkscreen-printed their own t-shirts and tote bags). They also go to local parks and restaurants (where they test their social skills when ordering and paying for meals). 
Respite for Families 
Easterseals' respite program gives families of children with disabilities "an opportunity to bring their kids to our location where we supervise them for four hours so the families can get to go out and have some time for self care." 
Easterseals hosts four Parents' Night Out events a month (usually on Fridays), providing free care for children with disabilities ages six months through 12 years old. Easterseals also hosts Parents' Day Out two Saturdays per month. 
"And if a family has a kiddo who has a diagnosis or a disability, and they have three more children in that same age range who are typically developing, we'll care for the entire group of four siblings," Greenawald added. 
Teens' Night Out serves kids 13 to 17 at Easterseals Crossroads and occasionally involves an activity out in the community. Last week, the teens watched the Indianapolis Indians play ball. (See photo below.)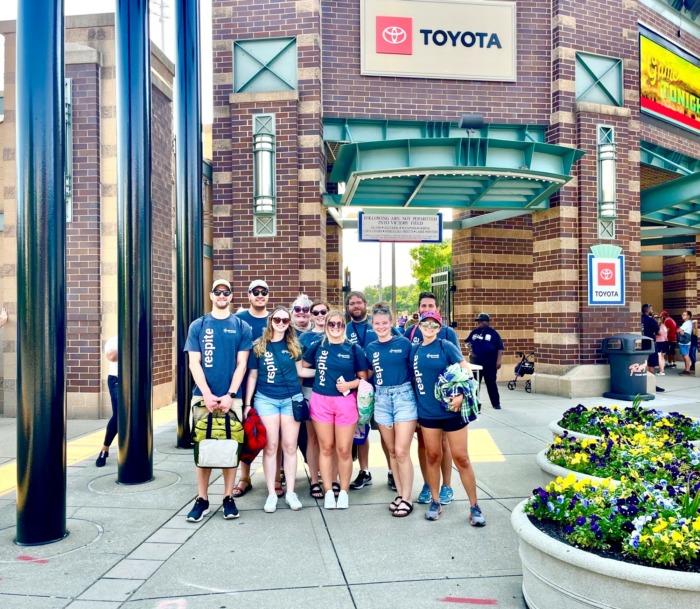 "Now that we've done it for a couple of months, it's been really fun to see the friendships blossoming between teens from all over the city," Greenawald said. 
Finally, Friday Nights Out take place once a month to serve those 18 and above with a disability or diagnosis who live with family members.

"People are so excited to come to respite events, and some real bonds are built over the years as families continue to come back," Greenawald said. "When it comes to our camp and respite programs, families are so thrilled to find us, and many of them say they've never been able to leave their child with anyone before discovering these opportunities we offer."