If you're looking for an educational app to help your child build thinking, logic, and problem-solving skills, check out LogicLike!  LogicLike is a gamified learning platform with over 2,000 interactive tasks to help build logic, thinking, and problem-solving skills.
The app is available as a web app and is also available in the App Store or Google Play.  While using LogicLike, children get to choose the tasks that interest them.  When they open the app, they can select the category and type of task that interests them at that time.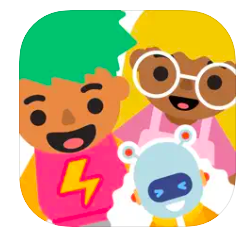 Here's more from the developer's description:
"In the step-by-step LogicLike course, kids aged 4, 5, and 6 can get ready for school, and just have fun. In LogicLike, we offer a range of exercises for kids to help them develop logic, critical thinking, and deduction for children and toddlers. We use a special approach to train memory and attention. Developed by experienced educational professionals and teachers, puzzles and riddles, rebuses, children's games for boys and girls to develop logic and critical thinking are to help develop deduction, memory, and other intellectual faculties…"
Overview of LogicLike – Kids Learning App:
Over 2,500 educational and mathematical riddles, tricky questions, smart riddles, and arithmetic problems
A wide variety of educational puzzles such as:

Logic puzzles: find the odd item in the picture, odd word out, arrange the items, sort items, etc.
Math puzzles: children's mathematical rebuses with letters and figures, magic squares, arithmetic, and mathematical problems
3D thinking: puzzles to practice spatial thinking; shapes, geometric figures, and colors
Grid puzzles like cells, Sudoku, Kakuro, etc.
And much more!

The developer recommends children play the app for 15-20 minutes a day
A free 3-day trial lets your child try the app out first before buying it
For ages 4 and up
Click here to learn more!