For many students, it's that time of year again to go back to school.  If you're searching for an app to help keep assignments and teacher contacts organized, check out the Homework App.  The Homework App features four basic categories: tasks, subjects, instructors, and a calendar.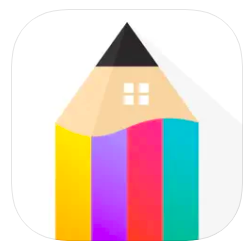 When you first open the app, you can fill out the instructor and subject categories and choose color customization.  Once this is set up, you can email or call instructors within the app.  In addition to jotting down assignments, the app also allows you to set alarms to alert you when the task should be completed or turned in.
The Homework App can be a wonderful visual aid for students who struggle with organization or become overwhelmed with the magnitude of their assignments and need them chunked.
Overview of Homework App:
Works with iPad and iPhone
The subtask feature helps prevent chunking; here you can organize projects and tasks that have multiple steps
Ability to set alerts to remind you when tasks are due
Color code your subjects
Take a picture and attach it to your task
In-app calendar where you can view your tasks on a daily, monthly, or annual basis
Ability to store instructor/teacher info so you can contact them within the app
Works for students of all ages, even college
Click here to learn more!