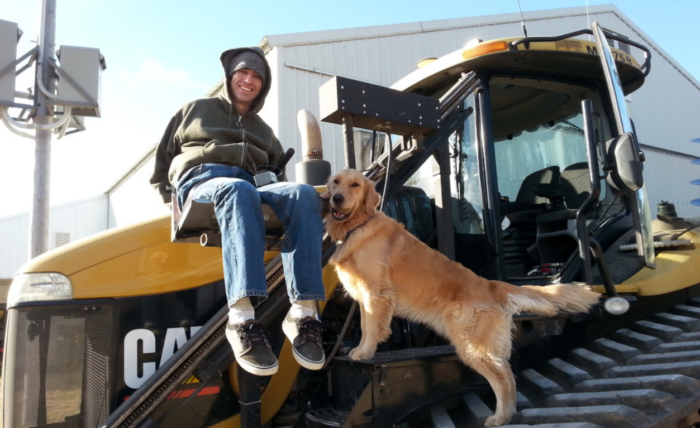 Thanks to INDATA's recently announced partnership with Indiana AgrAbility, Assistive Technology Technician Lisa Becker is embracing her childhood dreams more than ever before.
Indiana AgrAbility is a USDA-sponsored program that assists farmers, ranchers and other agricultural workers with disabilities. Becker helps find and demonstrate assistive technology for these workers, whom she has deemed "the most interesting people" since she was a little kid. Their passion obviously rubbed off on her, as she now runs a small hobby farm with her husband and daughter. Ever since she can remember, she's wanted to be a farmer.
Becker admires farmers for their ingenuity and innovative solutions.
"If you think about it, a farmer is also an engineer — they're bioengineers, they're into mechanical engineering, some of them are into electrical engineering," she said. "They do everything to keep their farm running and profitable. Sometimes they develop solutions that may not be very safe for them, but they're trying to get the job done as quickly as they can. It's an honor for me to be able to make suggestions and help make their solutions safer so they can continue farming a little longer."
A Complementary Collaboration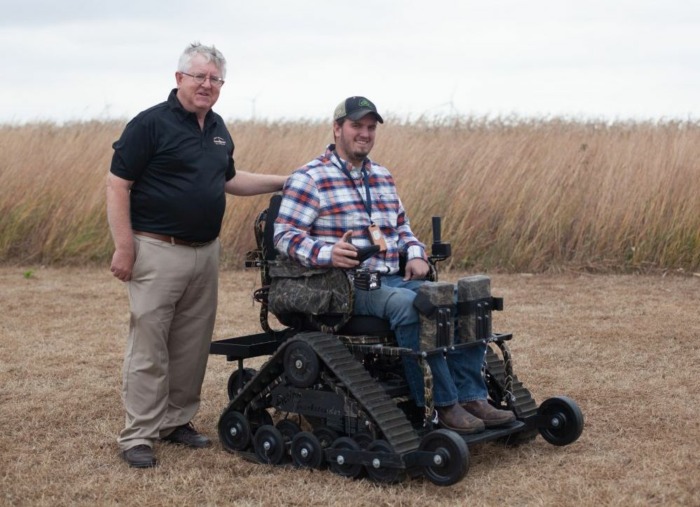 INDATA and AgrAbility have long worked hand-in-hand, but making the partnership official is a big boon to the state's population of people with disabilities.
As Indiana AgrAbility Project Manager Chuck Baldwin said: "While AgrAbility serves the segment of the population involved in agriculture, INDATA serves the public at large, so there is a natural overlap between the two, particularly where rural residents are involved — although with the increasing number of people becoming involved in urban farming/gardening, AgrAbility is also growing to serve city dwellers with disabilities who are involved in agricultural pursuits. Both agencies serve their clients through information and referral, public awareness and education, and the demonstration of assistive technology devices. Having the two agencies become official partners in the Indiana AgrAbility Project is a perfect dovetailing to increase the services each organization can offer to their clients and to promote each other's agenda to improve the quality of life for their consumers."
One of the ways the organizations are benefiting each other is through INDATA's current effort to build a lending library of assistive technology from the National AgrAbility Toolbox.
"We're aiming for a variety of products to help the widest group possible," Becker said. "Some of the technology will be very low-tech and geared toward hobby farmers like myself, and some of it will assist farmers with lots of animals and those growing vast fields of corn or soybeans, as many do here in Indiana."
Although these may not make it into the final library, examples of AT devices for farmers with arthritis or other physical impairments include animal gate openers that can operate via remote control or through contact with a vehicle bumper. Certain cordless drills allow small hobby farmers to make holes and plant seeds without having to move around a lot.
At this year's Indiana State Fair, INDATA volunteered at the AgrAbility booth to provide demonstrations of assistive equipment like this.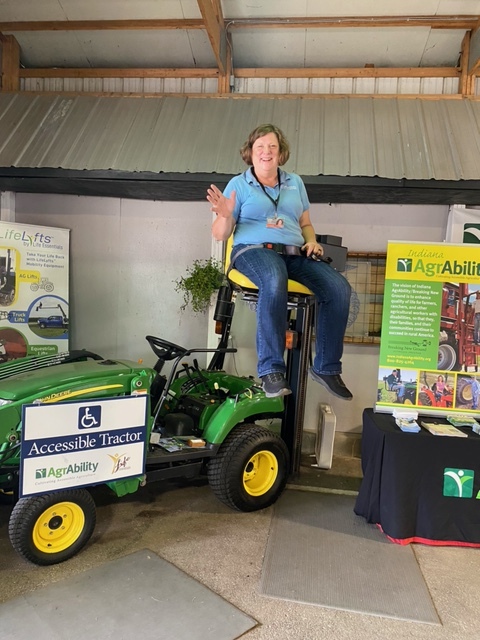 "We showed a lot of assistive technology devices including a tractor with a lift seat from Life Essentials, one of our other partners on the AgrAbility project," Becker said. "We gave a lot of kids and adults rides on that lift and talked to them about the assistive technology available to farmers. It was great seeing so many people interested in that equipment!"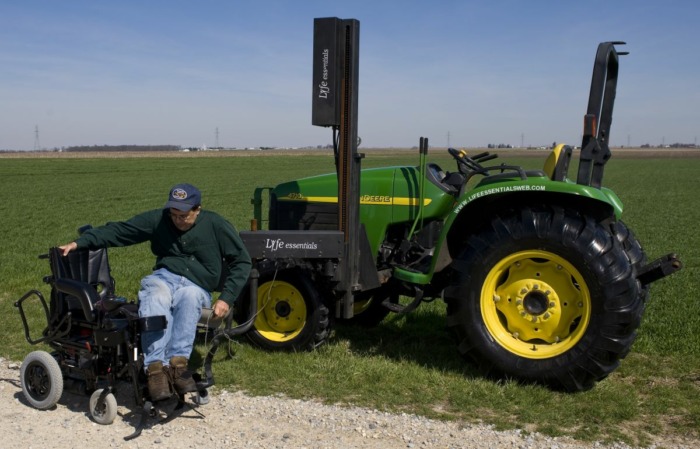 Projects in the Works
AgrAbility has many initiatives in progress for Hoosiers with disabilities from all walks of life. These efforts are similar to some of the things Baldwin did for AgrAbility in his initial role as its Special Populations Outreach Coordinator. Listed below are three major projects he described among the many in the works. INDATA will join in these efforts as well.
Veterans
Indiana AgrAbility is currently a partner with Hoosier Uplands Economic Development Corporation in a USDA-sponsored project called Indiana AgVets. The Indiana AgVets Certification and Internship Program is an agricultural career training opportunity specifically for U.S. military veterans in Indiana or surrounding states. The program prepares participants for rewarding careers in production agriculture or agribusiness by providing specialized training (free of charge) tailored to the veteran's personal interests and career aspirations, and paid internships in a farm or agricultural service business. The program includes support for disabilities and other challenges often faced by military veterans.
Black, Indigenous and People of Color (BIPOC)
AgrAbility is working with Legacy Taste of the Garden, a grassroots African American farmer-led initiative based in the Lyles Station / Princeton area of southern Indiana, toward a series of workshops geared to educate and inform BIPOC, rural and urban farmers in the major population centers of Indiana. Together, we are committed to building relationships in these communities. These workshops will provide introductions to USDA programs and resources available to BIPOC and socially disadvantaged community producers to assist and increase their participation in USDA programs, loans, grants and scholarships, sustainable agriculture practices, business planning, and community development.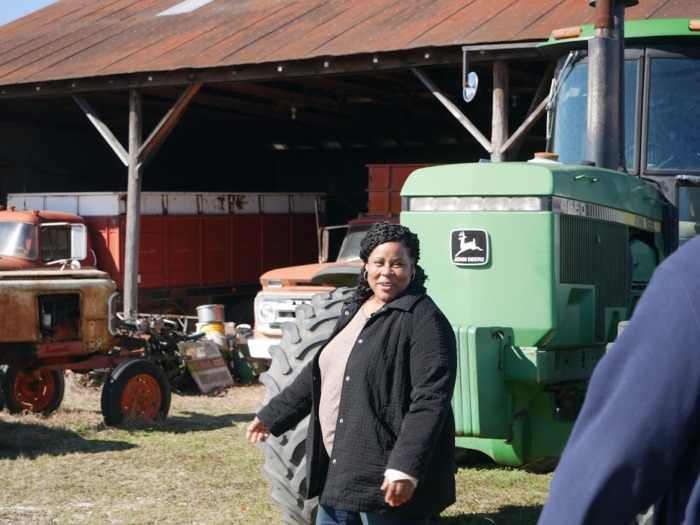 Amish / Old Order
Indiana has the third largest Amish/Old Order population in the United States. Studies have shown that these populations have a high rate of accidents and, consequently, a significant number of individuals impacted by disability. AgrAbility is committed to providing their agricultural communities with services that increase their awareness of safety procedures on their farms and on public roads, and to making available information on assistive technologies that can improve quality of life for them in culturally appropriate ways. Indiana AgrAbility will be attending the Indiana Amish Handicap Gathering (their name for it) on September 3 outside of Monroe, IN, and will be providing free literature along with demonstrations of assistive technology appropriate to this community.
"AgrAbility is always open to helping new clients who need our services, so working with existing and potential clients to find safe ways to keep them farming or ranching while doing it more comfortably is at the heart of what we do," Baldwin said. "INDATA is a perfect partner to help make this happen."