A few weeks ago I wrote about UnbuckleMe, which is a small tool that makes it easier for adults to unbuckle a car seat.  Another similar product is Bucklebee.  However, unlike UnbuckleMe, Bucklebee is an easy car seat buckle release aid for adults and children.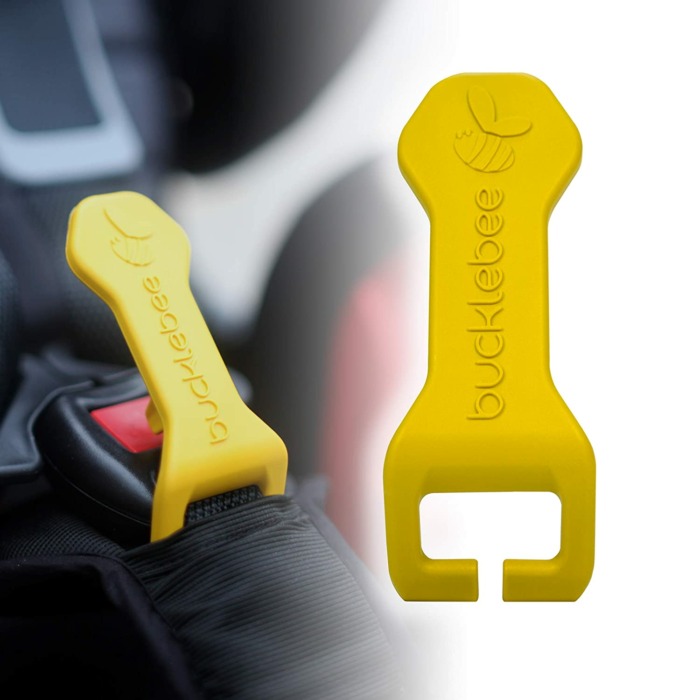 According to the product's website:
"This allows responsible children to unbuckle themselves and saves the parent and/or caregiver time and energy! As the first of its kind, it is designed to work with push-button style car seat buckle harnesses."
Overview of Bucklebee:
Proven product designed to reduce the unbuckling force for a child or caregiver

Installs in 4 easy steps

Ideal for individuals with arthritis, joint pain, and more

Save your nails by using this car seat opener

Crash tested to work with car seats to demonstrate this buckle tool will not unintentionally unbuckle a car seat on impact
Click here to learn more.