Ability Drive™ gives those individuals in powered wheelchairs the ability to drive by their eyes. Using virtual buttons and eye gaze technology, people who aren't able to use a joystick can regain their movement independence.
And now Tolt Technologies, the maker of Ability Drive, is teaming up with Talk To Me Technologies. The collaboration will allow wheelchair users to drive their wheelchair with their speech device!
Using Your Eyes to Drive
Tolt Technologies was founded in 2020. They are focused on improving the lives of people living with disabilities, specifically with advanced technology for powered wheelchairs.
With the Ability Drive hardware and app, wheelchair users can look at virtual buttons which send directional movement commands to the hardware in order to move their wheelchair.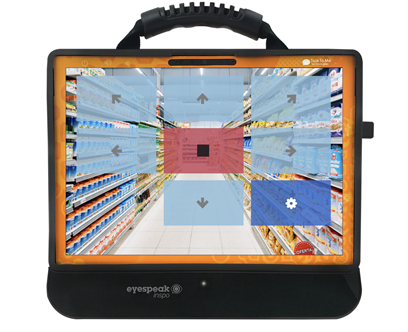 Talk To Me Technologies are pairing its eyespeak devices with Ability Drive to take the eye tracking capabilities to the next level.
Let Your Eyes Be Your Voice
The eyespeak™ Communication Systems are the perfect solution to communication and physical difficulties at home, school or on the road.
Each system is individually personalized to meet the physical and communication needs of those with ALS, cerebral palsy, Rett syndrome, muscular dystrophy, spinal cord injury, stroke, aphasia and other diagnoses.
Now that eyespeak devices can be paired with Ability Drive, it offers more independence for customers with limited motor ability with its advanced-level onscreen controls for wheelchairs.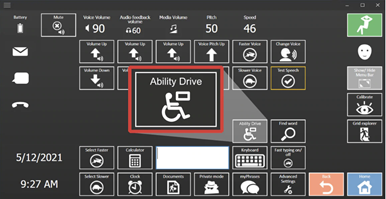 There are even exclusive vocabulary sets from Talk to Me Technologies that are ready to be used with Ability Drive out of the box!
Learn more in this video!