If you're searching for an app to help establish an effective bedtime routine for your kiddos, check out the Bedtime Stories – Stella Sleep app.  It features bedtime stories, meditations, white noise, and sleepy music to help your child relax and fall asleep.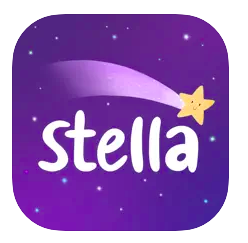 Here's some information on the developer's mission:
"Our mission involves three key areas: improving sleep for children and parents, providing access to health information and advice based on up-to-date empirical evidence, and providing resources for children to learn social and emotional skills key to success in life and relationships…

Stella can help create a bedtime routine that works for the entire family, which we believe to be key, to not only helping parents and children to get enough sleep, but also to reducing stress and conflict, which over time will have a positive effect on mental and physical health as well as familial relationships."
You can easily choose and customize your child's bedtime routine by constructing your own playlists and saving favorite stories and sounds.  A wide range of available content is suitable for daytime and nighttime use.
Overview of Bedtime Stories – Stella Sleep app:
Stella uses an evidence-based approach to producing the best sleep stories for children, helping parents, and making bedtime as "easy as a dream" 

They believe that a good night's sleep is a fundamental building block for the health and happiness of the whole family

The bedtime stories include relaxation techniques recommended by sleep experts

Audio-only: no screens before bedtime

Set a timer, loop, and replay functions to ensure audio plays throughout the night if necessary
Click here to learn more!