Learning American Sign Language can be challenging.  Luckily there are apps like ASL Bloom to make it easier!  ASL Bloom is an app that enables users to learn American Sign Language anywhere, at any time, in a "fun and effective way."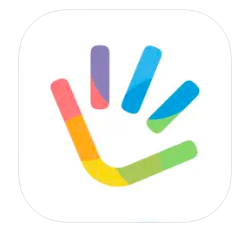 Here's the developer's mission:
"We aim to make sign languages accessible to everyone, particularly those in low-income countries where classes aren't available…"
The app features 23 modules on different topics.  Within each module, there are 4-7 gamified lessons, through which users will acquire new signs, practice mastery, learn about grammar, and continuously learn a new language.  If users ever forget a sign, they can easily check it out in the Dictionary.
Overview of ASL Bloom:
The app helps you learn at your own pace, wherever you want and when it's most convenient for you

Quizzes are designed to be fun and engaging; the more you learn, the more points you earn

Enjoy free modules and lessons, then continue learning with Bloom premium

A searchable dictionary shows you a video of your search term

23 modules with 120 lessons and 1300+ signs and sentences
Click here to learn more!