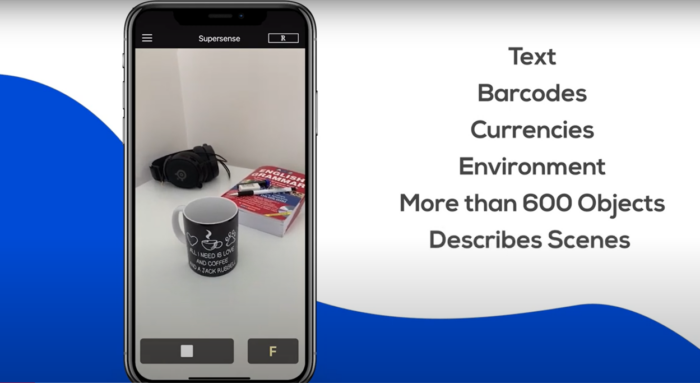 For the blind and visually impaired, the Supersense app essentially allows them to have a seeing guide right in their pocket. Whether they're shopping, cleaning or just curling up with a good book, this app turns people's mobile device into an everyday companion or caregiver.
Supersense is free and available for Android and iOS users, but the premium features require a subscription.
Simple and Easy-to-Use Features
Supersense is an easy-to-use guide through the tasks of daily living. These features not only read text but provide direction and supplemental information, giving the user the most comprehensive service experience imaginable.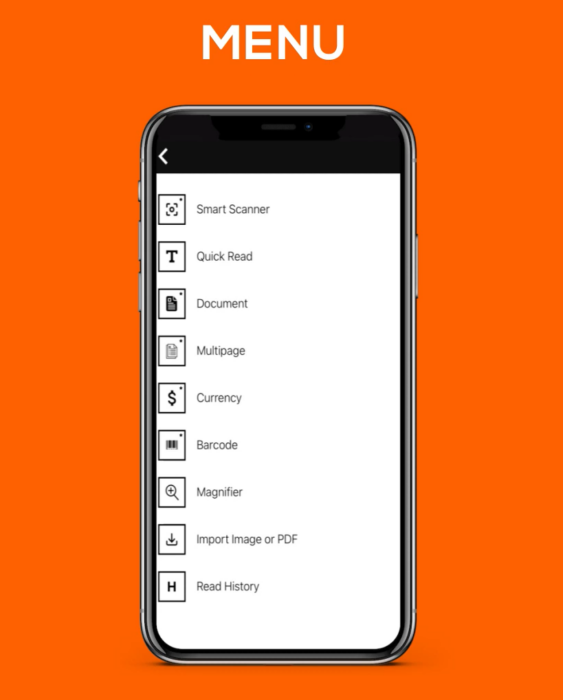 Quick Read: Instantly starts reading the text in front of the user's rear camera. This feature is also useful for scanning business cards or reading package information.
Document Reader: This is the advanced text-scanning feature, which gives users direction on where to place their cameras for the best scanning and reading experience. They don't have to worry about perfect placement though – this feature can read text even in reverse!
Currency Mode: This feature recognizes different currencies and tells the user which bills they are giving and receiving in any transaction.
Barcode Reader: The perfect shopping and cooking companion, this feature scans barcodes and reads all embedded information, including the product's brand, ingredients and nutritional information. If a barcode isn't in the app's database, users can add it themselves.
Object Explorer: This feature operates under three options – Explore, Find and Scene Describer. Explore identifies all objects around you as you point your rear camera to your surroundings. Find allows you to choose from an inventory of 600 objects in different categories to select a specific object, such as a seat in a theater. Scene Describer takes a picture of what's happening in front of you in real time and explains the action, such as a car pulling up in your driveway.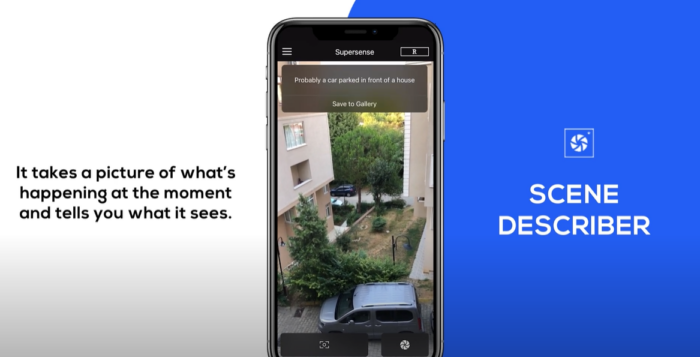 Becoming a Supersense User
Supersense is user-friendly right off the bat, offering a week-long free trial as well as an audio tutorial, a place for users to leave feedback and a "Request a Call" option to speak with a representative regarding any questions or concerns you have about the app. You can also select the type of money you'd like to use under the app's Currency mode as well as the speech rate of the text reader. The app has full VoiceOver accessibility support and is available in 20 languages.
Most features work without an internet connection so the blind or visually impaired user can use it in any situation.
Supersense has limited access to all features. If you would like unlimited access, the following subscription plans are available:
Monthly Subscription: $4.99
Yearly Subscription: $49.99
Lifetime Subscription: $99.99
One of the most downloaded and highest rated apps for the blind on both App Store and Google Play, Supersense is an app users can trust. For more information, visit supersense.app.