Math can be challenging for individuals of all ages and abilities.  Luckily there are apps like Mathleaks to help out!  Mathleaks teaches and supports students as they learn math.
The app provides detailed math courses and links with Common Core State Standards courses and courses not following CCSS.  It features a math solver, an online math community, and printable worksheets.  It also offers educational solutions, hints, and answers to problems in over 40 popular math textbooks for students in middle school through college.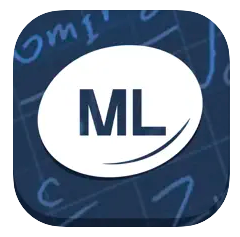 Overview of Mathleaks:
The app covers the Common Core Standards for Pre-Algebra, Algebra, Algebra 2, Geometry
To use the math solver, scan exercises with your smartphone camera and solve problems instantly!
Collaborate with friends and classmates by joining the Math Community
eCourses can be used as a stand-alone curriculum or as a supplement to your textbook

eCourses offer practice tests, detailed theory explanations, exercises, videos, and customized progress statistics

Access to 300,000+ unique solutions
Free 2-week trial, then $5.99/month
Click here to learn more!