Over the years we've written about several automatic pill dispensers.  Yet another available option is the MedaCube Automatic Pill Dispenser.  The MedaCube is the "only automatic pill dispenser clinically proven to increase medication adherence significantly."
MedaCube does the work of organizing your pills into different dose groupings for you.  The first step in using this pill dispenser after setting it up is to enter the specific medications, as well as the medication schedule.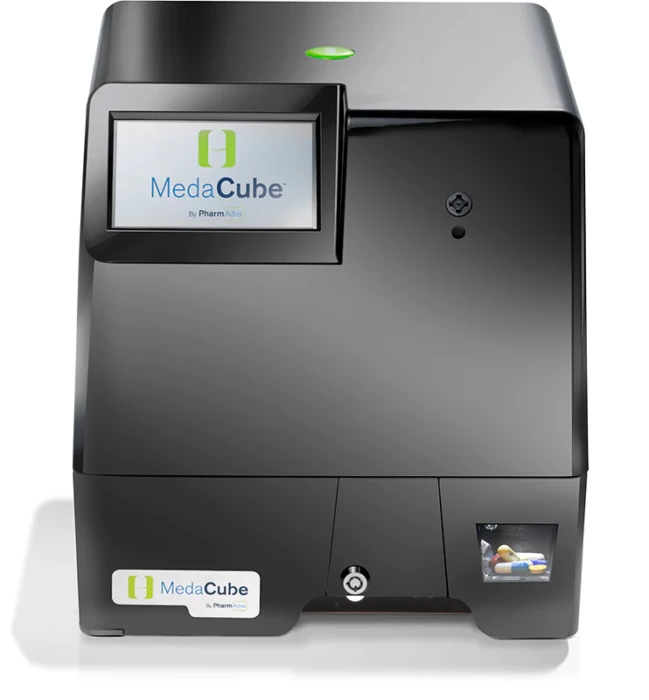 After it's all set up, MedaCube will prompt you when it's time to take medication.  Simply touch the screen and a drawer on the right pops out with your dose.
Overview of the MedaCube Automatic Pill Dispenser:
Unique, error-proof bulk loading of up to a 90-day supply for up to 16 different medications (12 bins included, 4 large and 8 standard)

Picks and dispenses meds to guarantee proper dosing

Caregiver-recorded voice prompts, allowing languages personalization and messages from loved ones

Bar-code option reduces the potential for error in prescription loading

Secure cloud storage of prescribed schedule, history, missed dose reporting, contact information, and pill image reference data

Text, email/voice notification to caregivers if medications have not been taken
Click here to learn more!