Laura Templeton designed a board game for individuals with dementia.  It was developed after over 20 years of research and testing.  Call to Mind is a simple game that helps get to know and understand the thinking, likes, and dislikes of someone with dementia.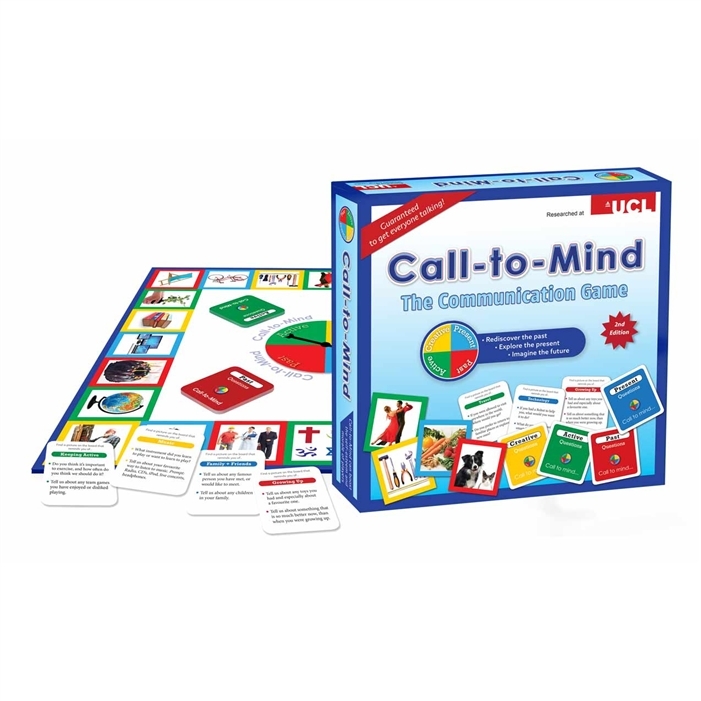 In addition to getting to know someone with dementia, the game also stimulates memories and encourages conversations.  The game can be played at home with friends and family or in the professional setting of a care home, daycare center, hospital, etc.  
Here's more from the Alzheimer's Store:
"People sometimes struggle to find things to discuss with people with Dementia. Call to Mind selects topics of conversation randomly, so there's always something to stimulate conversation. This can make spending time together more interesting and enables people to discover new things about each other…"
Overview of Call to Mind:
It's designed to be played by different generations, so it's an activity that all ages can enjoy and benefit from

Easy to play: all that's involved is spinning a spinner, choosing one of four colored cards, matching an image, and answering a question

For two to four players

Designed and researched by Laura Templeton and a specialist team at University College London 

The game can also boost the morale and self-esteem of someone with dementia
Click here to learn more!