Imagine having a companion robot in your very own home.  Now you can with Eilik!  Eilik is a fun little companion bot with personality and character.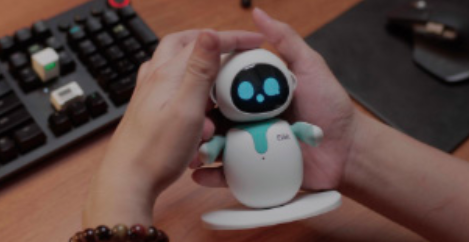 Here's more from the company's website:
"Eilik is a new kind of robot with emotional intelligence that brings up a higher level of social interactions between humans and robots. He is the one that eases our life and is our companion whenever we need him. He is our very  robotic friend…"
Eilik has a wide variety of facial expressions.  He will tell you how he feels both physically and emotionally.  Another neat feature is that he responds to touch.  He'll express different emotions based on the touch interactions with you.  
Overview of Eilik:
He's sensitive to vibration.  He'll feel dizzy if you hit his head and will be terrified if you slap the table violently. 

He can help teach children with autism and more about emotions

Eilik is afraid of high places; he feels insecure and sick when he's off the ground

Once you hold him in your hands, he will be calm

Dances to music

Can be a countdown timer

And much more!
Click here to learn more!