Many individuals with a bad back, arthritis, and more, may find it difficult to get socks on and off.  If you're looking for a simple tool to help with this daily task, check out the Sock Aid Helper.  This shoe horn sock aid uses a unique and innovative design that makes putting on socks "super easy."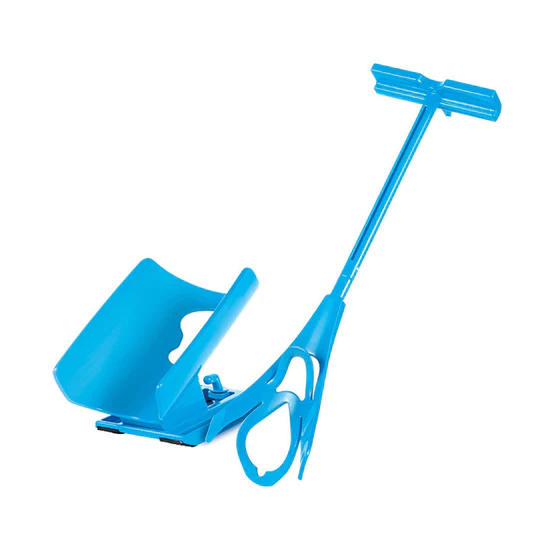 To use the device, place it on your lap and wrap the lining of your sock around the outside of the tube, putting the rest of your sock through the tube.  Then lower the device to the ground using the included grabber tool stick.  Once on the floor, just slide your foot into your sock and it will slip right on.
To remove your sock, slide the loop end of the tool between the top of the sock and the ankle and push the sock down past the heel with the two prongs catching the cuff of the sock.  Then let the shaft drop to the floor and step on it with the other foot.
Overview of Sock Aid Helper:
One of the "simplest yet most efficient" sock-assisting dressing aids available on the market

Packs up easily for storage and convenient travel

Handle designed to work as a shoehorn

Works with all kinds of socks (dress, casual, athletic, and compression)

Great for individuals with arthritis, bad backs, poor dexterity, and more
Click here to learn more!